The Freedom boys soccer team earned a sweep of Chase and claimed its fourth consecutive victory on Wednesday in nonconference action at the Catawba River Soccer Complex, 4-0.
The Patriots (5-2-1) got a goal apiece from four different players: Beckham Ixchajachal (corner kick), Kevin Vasquez, Carlos Velasquez (header) and Patrick Sandy (free kick). Juan Pedro and Eduardo Velasquez both had one assist, and goalkeepers Cole Johnson and Chase Whitaker had one save apiece in combining on the shutout.
Freedom hosts county foe Draughn on Thursday night.
The Cavaliers (2-4-1) battled the always-tough Red Tornadoes to a tie Wednesday at home behind a pair of goals from Micah Chrisco.
East Burke's Anthony Thao also had a goal, and Chimoua Yang, Antony Salgado Rodriguez and Josue Aguirre contributed one assist each. Johnathon Salgado Rodriguez had eight saves in goal.
The visiting Panthers (2-5-1) lost Wednesday despite a pair of goals from Jesse Stapleton. Jonatan Batz and Eliseo Ramirez added a goal apiece, and Erick Velasquez had one assist.
R-S outshot Patton by a 17-13 margin and had all eight corner kicks in the contest.
The Lady Cavaliers (7-1, 3-1 Northwestern Foothills 2A Conf.) claimed a thriller Wednesday in Icard, staving off the Bears' late charge to escape with a 25-22, 25-22, 23-25, 22-25, 15-11 triumph.
EB was led on the stat sheet by Graleigh Hildebran's triple-double (34 assists, 10 kills, 10 digs). Erica Clontz added 20 kills, six digs and five blocks, Ashlyn Stilwell supplied 29 digs and Riley Haas added 15 kills with nine blocks.
The JV Lady Cavs fell, 14-25, 25-13, 11-15, led by Catherine Hammack's eight digs, Reese Abernethy's four kills and Aubree Grigg's four aces and four kills.
The host Lady Wildcats (7-2, 3-1 NWFAC) cruised Wednesday, 25-12, 25-11, 25-9. The Draughn JV squad also won in straight sets, 25-9, 25-16. No individual statistics were available.
The Lady Panthers (6-4, 1-3 NWFAC) were edged in Statesville on Wednesday in their attempt to even their league record, 25-15, 18-25, 25-20, 21-25, 13-15.
Individually, Ella Gragg's 43 kills and two blocks, Kenady Roper's 56 digs and Izora Gragg's 48 assists and Ashlyn Castle's four aces represented team-highs.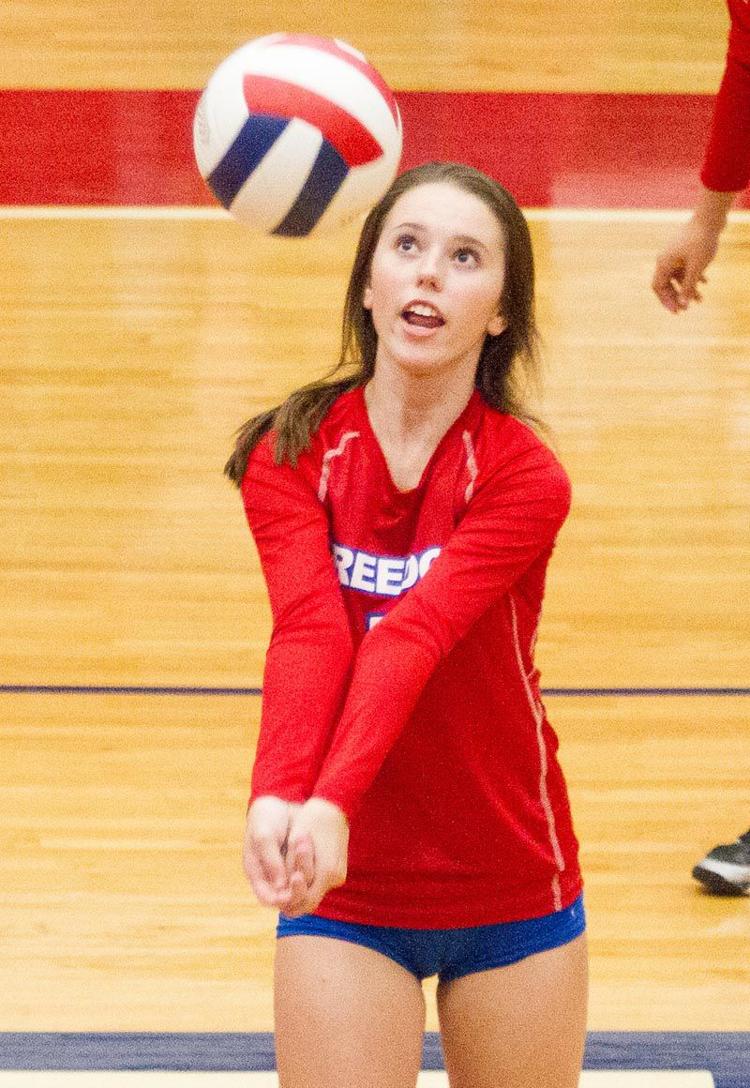 The Lady Patriots (2-4, 1-2 Northwestern 3A/4A Conf.) trailed by just three points late in the opening set at home Wednesday until an injury to starting libero Sarah Phipps changed the match's complexion in a 17-25, 14-25, 12-25 setback.
Freedom's effort was led by Ava Thomas (eight digs), Shalice Lynch (five blocks), Bayleigh Powell (three kills, four digs) and Josie Hise (three blocks, two digs).
The Lady Cavaliers (3-0, 1-0 NWFAC) cruised at home Wednesday in their league opener, taking five of six singles matches before sweeping doubles play.
No. 1 Erin Carico won 6-0, 6-1; No. 2 Paige Houston won 6-3, 6-2; No. 3 Zoie Smith won 6-2, 6-4; No. 4 Emily Rector was edged 6-4, 4-6, 4-10; No. 5 Daisy Jantes won 6-0, 6-2; and No. 6 Jaden Ramsey won 6-0, 6-1.
In doubles, Carico/Houston won 8-1 on the No. 1 line, and Smith/Rector (8-2) and Jantes/Ramsey (8-0) followed suit at Nos. 2 and 3 respectively.
The host Lady Wildcats (3-2, 1-0 NWFAC) also blitzed the opposition to claim their league debut Wednesday.
Singles winners included Hailey Kincaid (11-9), Abby Parker (10-0), Katie Cozort (10-3) and Regan Winkler (10-4) before Kincaid/Parker won in doubles, 8-1, Haley Lowman/Kaitlyn Kincaid won 8-5 and Cozort/Winkler won 8-3.
Freedom, Patton postponed
Both the Lady Patriots' and Lady Panthers' conference matches Wednesday (at Hickory and West Iredell respectively) were postponed due to excessive heat. No makeup dates have yet been announced.
Both the Patriot boys and girls squads placed fourth in a pre-NWC meet Wednesday at Southside Park in Newton. Freedom's boys were led by ninth-place runner Nathaniel Ferguson (18:39.62) and 11th-place Joseph Hover, and the girls were paced by 10th-place Emma Brooks (23:48.33).