The Patton volleyball team broke a two-match losing streak to resume its hot start to the season with a straight-set home victory over rival Freedom on Thursday, 25-16, 25-19, 25-14.
After the Lady Patriots (2-5, 1-2 Northwestern 3A/4A Conf.) struck first in the final set, the Lady Panthers (7-4, 1-3 Northwestern Foothills 2A Conf.) fired off 11 points in a row to take control of the set and the match. The lead dwindled only to five in the middle portion of the third set before Patton again rallied for nine straight points to put it away.
Ella Gragg led Patton with 23 kills and eight aces, Izora Gragg notched 26 assists and Kenady Roper supplied 16 digs.
"We just had to really focus and play together to all do our own jobs and get good passes up so we can get good sets and just put it away," Ella Gragg said.
"Games 1 and 2, we missed a lot of serves," said PHS coach Cindy Powell. "That was kind of our focus going into Game 3. You can't be competitive if you're missing a lot of serves."
For Freedom, Ava Thomas' 15 digs, Josie Hise's 11 assists and Mia Harper's six kills led the way.
The Lady Cavaliers (8-1, 3-1 NWFAC) claimed a back-and-forth nonconference home match Thursday, 25-12, 15-25, 25-17, 23-25, 15-5. East Burke's Erica Clontz had 33 kills and six digs, Graleigh Hildebran added 32 assists, 14 digs and five kills, Kendall Buff had 14 digs and Riley Haas had 10 kills, four digs and two blocks.
The EB JV squad also won, 25-18, 25-13, thanks to Claire Cook's five aces and Chloe Cook and Aubree Grigg's three kills apiece.
Draughn 3, E. Rutherford 0
The Lady Wildcats (8-2, 3-1 NWFAC) swept the Cavaliers in Forest City on Thursday, 25-19, 25-13, 25-10. In the earlier JV match, Draughn was victorious 25-19, 25-13. No individual statistics were available.
The Patriots (6-2-1) matched last season's win total, leading 8-0 by the half Thursday at the Catawba River Soccer Complex then scoring near the start of the second half to end the match early by mercy rule.
Freedom's Patrick Sandy scored three goals and Beckham Ixchajachal added two goals with two assists. Kevin Vazquez had a goal and an assist, Grayson Ward supplied two assists, Rene Bastamante Drew Costello and Miguel Mendez added one goal each and Kirk Bozart and Juan Pedro both had one assist.
Draughn falls to 0-2 entering league play this week.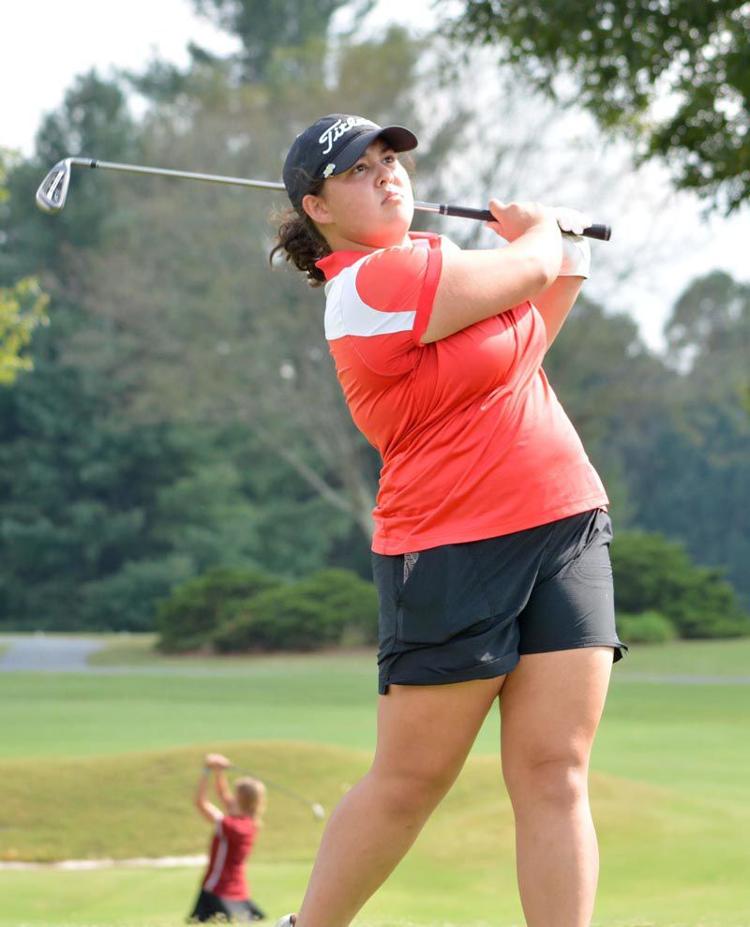 Freedom's Christina Fisher won her third straight NWC match to open the season Thursday at Mimosa Hills Golf Club, firing a front-nine 37. Her Lady Patriots teammate Albany Bock (41) finished second individually for a second straight match, and those two sit atop the league race to date.
Both have lowered their scores in each match so far for Freedom (131), who edged runner-up McDowell by one stroke Thursday for a third consecutive team triumph. Anna Czarkowski added to FHS' total with a 53.
"I'm proud of the way we competed today," Freedom coach Rob Scott said. "We had four out of five girls post season-bests. Christina continues to anchor our team. McDowell played well today, and it was a tough battle for first."
The visiting Lady Patriots (2-1, 0-1 NWC) dropped their league opener Thursday, gathering their only wins in singles via No. 5 Blaikley Crooks (6-3, 6-1) and No. 6 Elli Deacon (6-3, 2-6, 10-5).