Cindy Powell racked up 114 wins guiding the Draughn volleyball team from 2008-15.  
Now the current Patton coach has two consecutive 3-0 wins against Draughn.
The host Lady Panthers (6-2, 1-1 Northwestern Foothills 2A Conf.) rebounded from a league-opening loss the day before to top the Lady Wildcats, 25-15, 25-17, 27-25, on Thursday.
Patton was led statistically by Ella Gragg (match-high 29 kills, 11 digs, four aces) and Kenady Roper (25 digs, five aces, three assists, two kills).
Draughn (5-2, 1-1 NWFAC) was led offensively by Kirsten Powell and defensively by Sara Walker and Maddie Nelson.
The Lady Cavaliers (5-1, 1-1 NWFAC) suffered their first loss of the season Thursday in Statesville in three close sets, 21-25, 19-25, 23-25. East Burke was led in defeat by Ashlyn Stilwell (30 digs) and Erica Clontz (12 kills).
The JV Cavs also fell, 17-25, 21-25. Catherine Hammack had five digs, and Claire Cook and Jordan Newton both had three assists.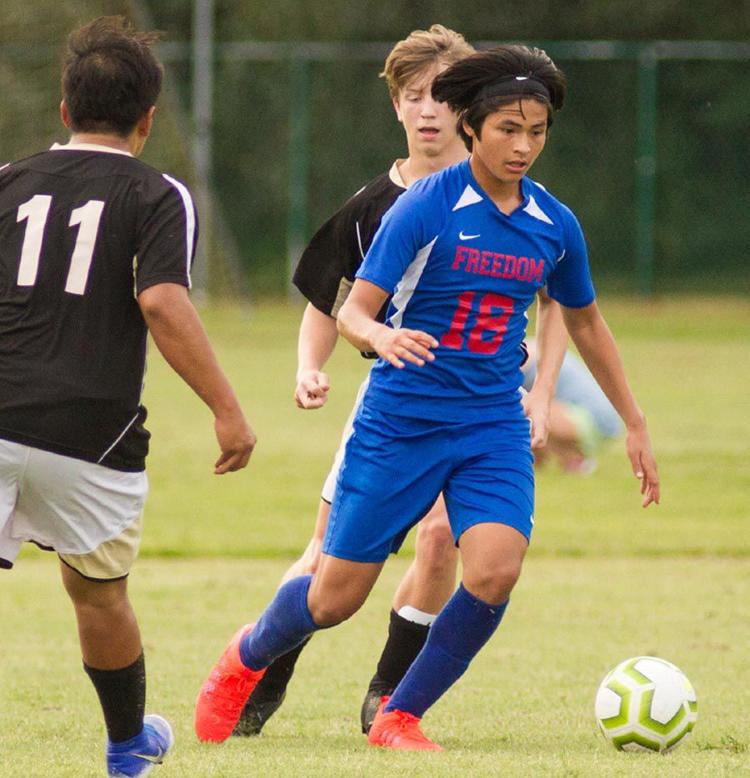 Patrick Sandy stayed hot with two goals and two assists as the host Patriots (3-2-1) blanked the Wildcats in their season opener Thursday at the Catawba River Soccer Complex and moved above .500 for the first time this year.
Freedom led just 3-0 at the half, then found the back of the net six more times in the next 25 minutes to end things early via the mercy rule.
The Pats' Yeeleng Lo and Beckham Ixchajachal each added a goal and an assist, and Rene Bastamente, Eduardo Velasquez, Carlos Velasquez, Drew Costello and Kirk Bozart all scored once. Adding an assist apiece were Christian Hernandez, Grayson Ward and Kevin Vazquez.
Cole Johnson and Chase Whitaker combined for the shutout in goal.
The host Lady Patriots (2-0) swept the Lady Panthers (0-3) on Thursday. Collecting singles wins from Freedom were No. 1 Savannah Vandergriff (8-6), No. 2 Lee Kania (8-1), No. 3 Alyssa Burnett (8-3), No. 4 Sara Byrd Succop (8-2), No. 5 Blaikley Crooks (8-2) and No. 6 Viasha Tate (8-0).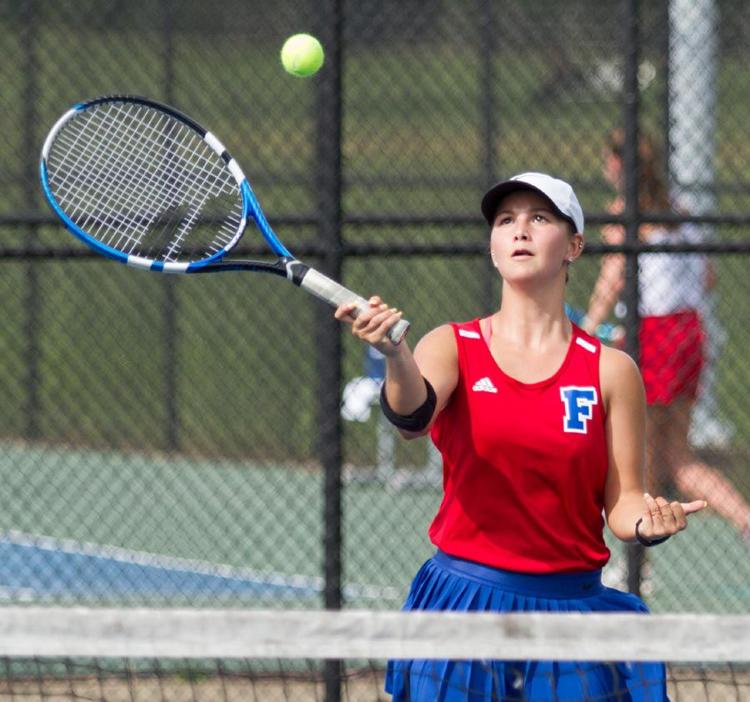 In doubles, Freedom's Vandergriff/Crooks won 8-6 on the No. 1 line, while Burnett/Succup and Kania/Ellie Deacon won 8-0 at Nos. 2 and 3 respectively.
Patton also lost 6-3 versus West Lincoln on Wednesday despite claiming singles wins via No. 1 Kadira McClure and No. 2 Nikita McClure (both 8-4) and No. 4 Raegan Edwards (ret.).
The Lady Wildcats (2-1) blanked the opposition for a second straight day on the road Thursday. Draughn's singles wins came from No. 1 Hailey Kincaid (8-1), No. 2 Abby Parker (8-1), No. 3 Haley Lowman (8-1), No. 4 Katelyn Cozort (8-1), No. 5 Kaitlyn Kincaid (8-1) and No. 6 Regan Winkler (8-4).
In doubles, Parker/H. Kincaid won 8-0 at No. 1, Winkler/K. Kincaid won 8-3 at No. 2 and Cozort/Sara Stephens won 8-3 at No. 3.
EB boys win Caldwell Co. Inv'l
The Cavalier boys opened the season in sensational fashion Wednesday, blowing away the competition at the Caldwell County Invitational with five top-15 finishers.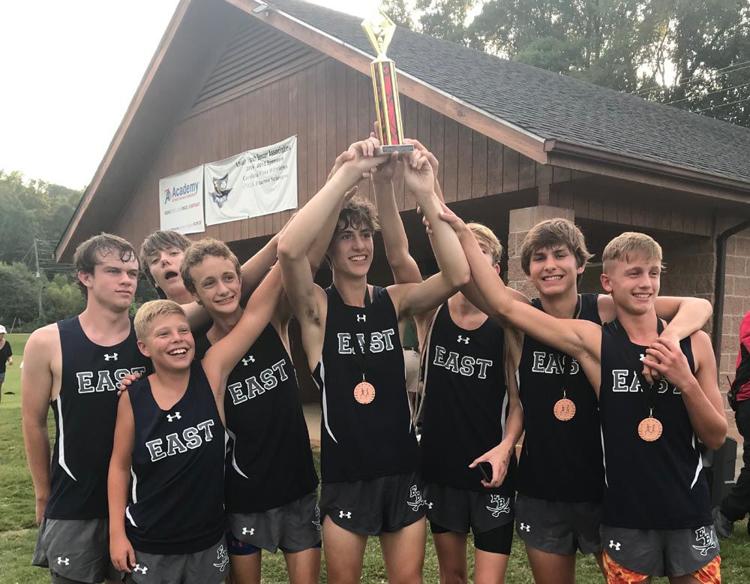 EB's Luke Elliott (19:08.59) was third, ahead of Logan Shuford (fourth), Ayden Lingerfelt (eighth), Shane Feamster (13th) and Clay Seagle (14th). The Patton boys were led by Finn Rigsbee's fifth-place mark.
The top county finishers in the girls race were Patton's Calli Westra (ninth) and EB's Meah Walsh (19th).
Patton's Coley Welch was 16th and EB's Jake Bevins 18th in JV boys, and PHS' Madison Clay was seventh in JV girls. EB's Andrew Gilbert won the men's coach's race.
Freedom runners were at Redmon Park in Kernersville for Friday's meet, one of the biggest in the state each year.
Lady Patriots senior Emma Brooks finished 25th (22:45.30) in the girls invitational race, while sophomore Joseph Hover was 25th (18:00.34) in the boys invitational.
Kaylee Ollis was 25th as well in one of two JV girls races, and Corgin Moore was 43rd on the JV boys side.