SAWMILLS — The Patton wrestling team swept a nonconference quad match hosted by South Caldwell on Tuesday night, improving to 6-0 on the young season and with a tournament title already under its belt.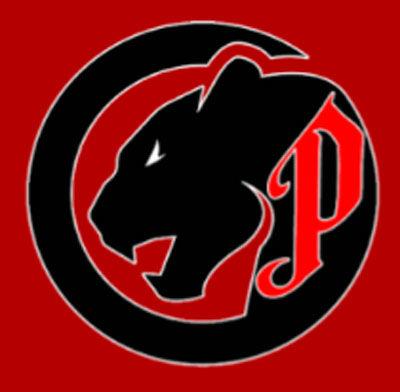 The Panthers defeated the host Spartans in the evening's closest match, 52-30, though they never trailed.
Gaining PHS wins were Tanner Thompson (220 pounds; first-period pin), Reid Pons (106; first-period pin), Mariano Mendez (113; second-period pin), Sawyer James (126; 16-1 tech fall), Dilan Patton (132; 19-1 tech fall), Jerry Sarath (138; second-period pin), Kegan Burris (152; first-period pin), Eliseo Ramirez (160; 14-12 decision) and Kaleb Spann (170; first-period pin).
Patton also defeated Draughn, 72-12, for its second in-county win of the year and topped Hickory, 78-6, twice nearly tying last week's school-record for points in a dual.
Mendez (who also wrestled at 106), James, Patton, Sarath, Burris, Ramirez, Spann and Thompson all finished 3-0 on the night.
"We had some young kids wrestling tonight," Patton coach Gianni Niglio said. "Some other wrestlers had to step up tonight and get the job done. I told the kids, Thanksgiving turkey would be a whole lot better going in 6-0. Proud of everyone on the team."
Draughn (1-2) also fell to South, 78-6, and defeated Hickory (no score available). The Wildcats' three total match wins against Patton and South came via Tucker Sisk (120; first-period pin and second period pin) and Bryan Sanchez (285; third-period pin). Sisk went 3-0 on the night.
"Congrats to our wrestlers on their team win over Hickory tonight," DHS coach Billy Abee said. "Several (other) wrestlers went 2-1 in the quad. .... Keep working hard and improving."
Freedom at W. Caldwell quad
The Patriots opened the season by taking two of three matches Tuesday at a nonconference quad in Gamewell. Freedom downed the host Warriors, 60-23, and beat Southlake Christian, 48-30, but lost 62-9 against Newton-Conover.
Emily Propst (106; three forfeits) was Freedom's lone 3-0 grappler on the evening. Winning twice each were Davion Lowdermilk (120; pin, forfeit), Beckham Ixchajchal (132; pin, forfeit), Kalvin Khang (160; decision, third-period pin), Jesus Lopez (182; two forfeits) and Kevin Augusta-Hernandez (285; two forfeits).
FHS' Jesse Morales (126), Thomas Dove (138) and Isaac Searcy (145) each won one match by pinfall, while Daniel Lopez (170), Armando Andres (195) and Fredy Vicente-Perez (220) won once by forfeit.