Freedom went to a program that's enjoyed a huge amount of success to find its newest football coach.
FHS principal Casey Rogers recently named Justin Hawn as head coach, according to a release from Burke County Public Schools sent Wednesday.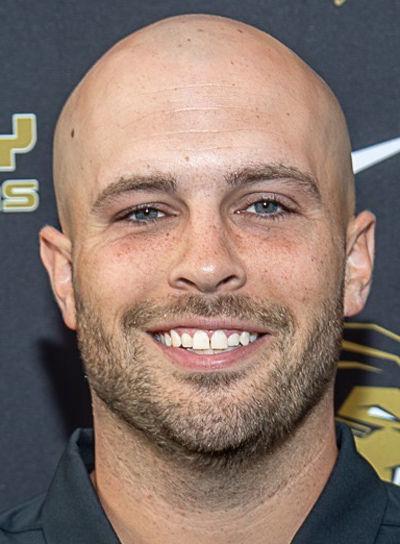 Hawn, 30, has been an assistant coach at Shelby for the last seven seasons, a span during which the Golden Lions have won six NCHSAA 2A or 2AA state titles. The Maiden native and UNC graduate served as Shelby's defensive coordinator since the 2016 season.
He replaces Luke Little, whose FHS teams went 14-8 over two seasons (10-3 in conference). Little last month took the head coaching job at Wilmington's Laney High School.
Hawn becomes the Patriots' 13th coach all-time in the sport and sixth since Mike Helms' resignation almost eight years ago to the day. Helms was the last Patriots coach whose tenure lasted more than three years.
"We are thrilled to welcome Coach Hawn and his family to Freedom and our community," Rogers said, according to the release. "As someone with ties to the Unifour area, we look forward to Coach Hawn bringing much needed stability to our football program.
"He's obviously been a part of success his entire coaching career, and we look forward to him creating a football culture based on toughness, continuity, high character and excellence on and off the field. I feel strongly about his ability to lead our football program for many years to come."
Hawn played under the legendary Tom Brown at Maiden and listed him among his coaching influences.
"Definitely Coach Brown and Coach Fred Byrne (also at Maiden) were huge developing me as a player and helping me pick up a knowledge of the game which has led to coaching," Hawn said. "I think also so many of the Shelby guys taught me so much as a young coach, Lance Ware, David Devine, Brad Causby, Chris Emery, Aubrey Hollifield, Mike Wilbanks. They had a lot of great coaches."
Hawn will likely bring with him a spread offense, though he said the plan of attack on that side of the ball would match his personnel, he said. On defense, his Lions' squads were known for their aggressive 4-2-5 base.
Hawn noted there were "a lot of good (assistant) coaches left on staff" at Freedom and that he wanted to meet with them before making any type of announcements about the rest of his staff.
He currently teaches AP social studies classes at Shelby and said it could be 30 days "but hopefully sooner" until he arrives at FHS, where he will teach P.E.
"That part is a natural transition for sure," he said. "I already helped in the weight room a lot (at Shelby), and the schedule fits where I can see my players even more that way."
Hawn said there were various attractive aspects of the FHS football job and stressed five things he has listed as goals for the program: character, effort, toughness, loyalty and community.
"The area is a beautiful place to live, work and raise a family," he said according to the release. "The reputation of the student-athletes at Freedom High is highly thought of throughout the state, and the administration and staff is dedicated to continue building a successful program.
"I want (the players) first to know that I look forward to building relationships with each of them and that I plan on being here for the long-haul. My expectations for them are the same I have for the program as a whole. We will be men of character. We will do everything with 100 percent effort. We will be mentally and physically tough. We will be loyal to our team and school and we will be ambassadors in the community.
He added: "If we can uphold those values,, we can do things here at Freedom. It takes a buy-in from everybody in the program, school and community."
Hawn and his wife, Michelle, have a 2-year-old son, Grant, according to the release.
"Congratulations to … Freedom on finding a high caliber head football coach," BCPS superintendent Dr. Larry Putnam said. "I appreciate the Freedom administration working diligently to choose a candidate for the position who has the best interest of student athletes at heart. We welcome Coach Hawn and his family to Burke County and wish him success in carrying on the Freedom tradition in the classroom and on the football field."