NEWTON — Hickory Motor Speedway recently released its 2020 schedule. The historic track will open its 70th season on March 7, and again will be headlined weekly with the NASCAR Whelen All-American Series Late Models.
Other big dates include PASS Super Late Models (April 11), CARS Tour (March 21 and Aug. 1) and Knights of Destruction (May 30 and Oct. 3).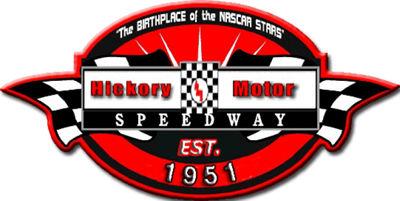 Paramount Auto Group will return as the title sponsor for the Limited Late Models and Paramount Kia will return for the popular Paramount Kia "Big 10" racing challenge, which provides 10 races with feature events that provide additional purse money and a championship of its own. 
HMS will continue promoting events for the Paramount Auto Group Limited Late Models, Street Stocks, Carolina Custom Golf Cart Super Trucks, 4-Cylinders, Renegades and the Hickory Vintage Racing Series during weekly events, with an added division for six events with the Carolina Pro-Late Model Series.
The newly formed FASS Big Rig Series will be making an appearance on May 2 with semi-truck racing returning to HMS
Also on tap will be the Paramount Auto Group Bobby Isaac Memorial (Sept. 5), Southern Modified Series (Sept. 26) and Calico Coatings Fall Brawl (Oct. 17).
Ticket prices will remain the same in 2020 (excluding special events) for weekly events ($12.50 for adults, $10.50 for seniors and teens, with kids 12 and under free).