ICARD — In a battle of first-place Northwestern Foothills 2A Conference squads, the Draughn JV boys basketball team held a five-point lead after one quarter, but host East Burke pulled ahead by halftime and went on to a 52-42 win.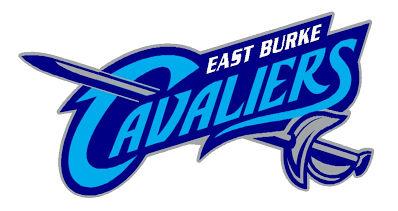 The JV Cavaliers (7-4, 5-0 NWFAC) outscored the Wildcats 17-12 and 13-9 in the final two periods. Ian Cox led EB with 13 points with Christian Primm adding nine and Logan Coffey, Everette Dennie and Carter Crump tallying eight apiece.
Brayden Schutt scored a team-high 13 for the JV Wildcats (7-4, 4-1 NWFAC). Matt Reep scored nine points, Luke Rector had eight and Elijah Pritchard had six.
Freedom 61, S. Caldwell 29
Despite moving two players up to varsity for the night, the JV Patriots (11-0, 4-0 Northwestern 3A/4A Conf.) were never challenged, leading 29-8 by the half as they remained perfect at home Friday. Trey Ledford and Keegan Clark combined to hit nine 3-pointers, scoring 16 and 15 points respectively.
In a home league game on Friday, Patton (1-13, 1-4 NWFAC) was outscored 18-8 in the final quarter of a six-point loss after having led at the end of each of the first three frames. Lansing Butler led the way for PHS with 17 points and Braden Vance added seven.
The host JV Lady Cavaliers (7-3, 3-1 NWFAC) took Friday's rivalry matchup, led by nine points from Jordan Newton and eight from Serenity Powell. Katie Cozort scored eight points and Alexis Diaz seven for the JV Lady Wildcats (2-5, 1-2 NWFAC).
Patton (6-5, 3-1 NWFAC) opened up leads of 14-2 after a quarter and 20-11 by halftime at home Friday en route to a 14-point victory. Haven Duckworth led the effort with 21 points and Sydney Gonzalez supplied eight.