ICARD — The Patton JV girls basketball team pulled ahead 20-10 by halftime Friday at East Burke and never looked back, sweeping the season series in a battle for first place in the Northwestern Foothills 2A Conference, 33-25.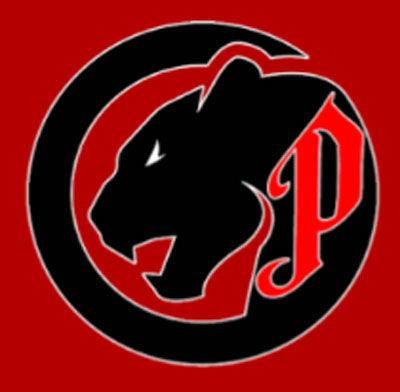 A ninth consecutive victory sealed at least a share of a first-ever title in girls hoops for Patton (11-5, 8-1), who didn't field a JV team a season ago. The Panthers can win the title outright and deny EB (11-4, 7-2) in its bid for a seventh straight league crown with a win at Draughn this week to close the season.
Coming off back-to-back 30-point wins and three straight by over 20, Patton was led in a much closer contest Friday by Kelsey Powell (18 points) and Haven Duckworth (10). Ambria Blalock led a condensed JV Lady Cavalier squad with 12 points. EB was shorthanded on varsity and forced to pull two players up.
Freedom 32, Alexander Central 29
The JV Lady Patriots (9-3, 5-1 Northwestern 3A/4A Conf.) stormed back from a 23-9 halftime deficit Friday in Taylorsville, scoring 19 unanswered points as they held the Cougars scoreless for 11:09 to earn the triumph. Freedom, who can claim the league title outright with a pair of wins this week, was led by Atera Melvin's 10 points, all after halftime including a 6-of-6 performance at the foul line. Sarah Armentrout and Kaylee Ollis added seven apiece.
Draughn 50, Bunker Hill 36
The JV Lady Wildcats (4-8, 3-5 NWFAC) built a seven-point lead by halftime and put away the hosts for good with a 15-9 fourth quarter Friday in Claremont. Katie Cozort led the visitors with 20 points and Regan Winkler added 12.
After clinching on Tuesday, the NWFAC three-peat champion JV Cavaliers (14-4, 12-0) extended their win streak to 12 games at home Friday, running away from the Panthers (5-16, 5-7) 32-10 in the middle two periods after trailing 17-15. Carter Crump scored 18 and Ian Cox 17 for EB, while Jackson Connelly's 15 paced Patton.
Alexander Central 53, Freedom 49
The JV Patriots (15-2, 8-2 NWC) fell on the road for the second time this year but maintain a one-game lead with one week to go as they seek a fourth straight league title. Freedom rallied from 14 down entering the fourth period to trail by one but couldn't quite crest the hill. Brayden Vess scored a team-high 15 points on five 3-pointers and Drew Costello added 13 (eight in fourth).
Draughn 53, Bunker Hill 42
An 18-8 third quarter all but put a victory on ice for the JV Wildcats (11-7, 8-4 NWFAC) late Friday in Claremont. Elijah Pritchard and Luke Rector paced the road team with 15 points apiece, and Matt Reep (11) joined them in double figures.