RALEIGH — Rising Draughn senior Elle Tanner will play collegiate softball at William Peace University in Raleigh.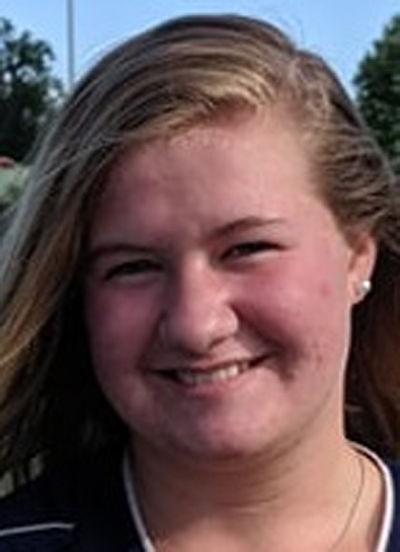 Draughn Fastpitch posted on Twitter this week: "Congrats to Wildcat Elle Tanner (on) her commitment to continue her education and softball with Coach (Charlie) Dobbins at William Peace University."
Tanner was named all-county in 2019, all-district in 2017 and has been named all-conference each of the last three seasons. She has hit between .440 and .483 each season and has totaled six home runs and 41 RBIs over the last two seasons.
As a pitcher, she has 22 career prep wins and 241 strikeouts, having finished with an ERA of 3.31 or under both as a freshman (at Freedom) and as a junior this spring. She was named conference pitcher of the year as a freshman and has two no-hitters, one that year and one this summer while playing Legion Lady ball.
William Peace was 15-19 overall, 10-6 in NCAA Division III USA South Conference play in 2019.
More Post 21 softball games rescheduled at season's end
The Burke County Post 21 American Legion Lady Fastpitch softball team ended the season late Thursday at non-division foe Shelby Post 82. The team's games vs. Wilkes Post 31 on Tuesday and Watauga Post 130 on Thursday will not be made up.
The Post 21 junior legion softball squad will not make up Tuesday's game vs. Wilkes but still tentatively plans to make up Monday's rainout at Watauga on July 29.
Local track club set for AAU Juniors Olympic Games
GREENSBORO — The performance list for the AAU Junior Olympic Games track and field meet at N.C. A&T was released this week. The meet is the largest in AAU Junior Olympic Games history with over 15,000 athletes, and FloTrack will broadcast the entire event live. The games last from July 27-Aug. 3, and several athletes from local club Dynamic Speed Kinetix will be on hand.
Morganton Rec tennis squad ties Boone to end season
BOONE — The Morganton Recreation Department youth travel tennis team tied Boone on the road Thursday, 2-2, to end the summer season in a match added to the schedule late.
Morganton (0-6-1) got wins via Reed Farrar in singles (8-2) and Farrar/Corey Powell in doubles (8-2). In other action, Powell lost 8-4 in singles and John Farrar fell 8-3.