For college coaches, the offseason is the time to recruit and to put in the behind-the-scenes hard work that will pay off come next fall or winter.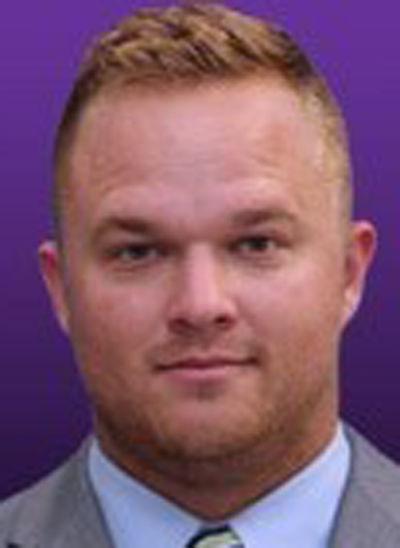 But with the coronavirus pandemic shutting down campuses and school systems across the country, a wrench has been thrown into those plans for the foreseeable future.
That includes a couple of Burke County natives in the college ranks, Mars Hill head women's basketball coach Briana Clark and High Point associate head men's soccer coach Josh Gillon.
This offseason is particularly important for Clark as it's her first full one since being named head coach of the Lions. Clark, a member of the Lady Patriots' 2001-02 NCHSAA 4A state championship team, got the MHC job following an eight-year stint at Spartanburg Methodist College, where she picked up her 100th career win in February 2018.
The Lions went 4-24 in the first season under her guidance this winter, a three-win improvement.
"This is one of the most important offseasons, particularly for my career and it being my first season at Mars Hill," Clark said. "We want to be able to jump in and start working on some of those fundamentals we were missing during the season early on. We were looking forward to being able to stay in the gym and get in all the meetings and work that we possibly could. This has thrown us for a loop.
"We're not able to tell these kids that they have to work out during this time, but we encourage them that they stay in shape the best they can with the resources that they have. We just hope and pray that they're doing all they need to be doing, not only from the academic side of things, but to get prepared for next season."
Clark said Mars Hill's transition to online classes has meant that not only does she and her staff have to help returning players get adjusted, but the closed campus also is presenting obstacles to the recruiting process — but they're trying to keep a positive outlook for the recruits' sake.
"These kids want to see where their future home is going to be. When you can't take them, it's hard to see the reality of things online through pictures and articles and this, that and the other. We want to be in the face of these recruits, and it's definitely been a struggle for us on that end.
"But we're staying positive and we are able to email, call and text them, so we're hounding them like crazy. We're also making sure they're doing what they need to be doing through all of this and that their families are safe and everything is well."
Gillon, a 2004 Freedom grad who was all-state in soccer for the Patriots as a senior, was on the Panthers' staff from 2013-15 and rejoined the program in 2017. He says HPU is one of four teams in NCAA Division I soccer to win 13 games each of the past two years and have a top 13 recruiting class in the country with the others being blue bloods Wake Forest, Indiana and Georgetown, the national champions.
The team's light spring schedule has been wiped out and, like Clark, Gillon is having to recruit new prospects and communicate with current players from afar.
"The two things that we're missing the most are our current players and the relationships we have with them — it's hard not to have that interaction with our guys every day," Gillon said. "It's hard to not be on the field and trying to develop and create a stronger team by cultivating depth and giving guys opportunities in the spring season.
"The second part is what everyone seems to talk about and find attractive, the recruiting. We're not on the road. We're not looking at players every weekend and going to practices during the week for these club teams. It is now a difficult task to recruit. We've got a top 25 recruiting class in the country and we're still not done, so we've had to be very deliberate in our communication with players. We don't know how this is going to affect timelines for admissions and SAT tests. We've asked for a lot of film from our recruits so we can use that as additional means to evaluate their ability."
Perhaps the most difficult aspect of the sports shutdown for Gillon, Clark and any other stakeholder in athletics from the top of the professional ranks all the way to youth leagues is the absence of an outlet for their competitive fire.
"It is one of the biggest challenges to miss that type of competition that we're used to," Gillon said. "I think a lot of it has to do with the interaction with people. We have to find different ways to motivate our players and we have to find ways some days to motivate ourselves. The most significant part to me has been being able to step back and see what's important and learn a little bit about recruits and their lives and worry a little about our players, what they're going through and what this means to them.
"We're just being able to connect more as people, as humans, because we're all going through a pretty difficult time."
Justin Epley can be reached at jepley@morganton.com or 828-432-8943.