VALDESE — Justice Cunningham rushed for four touchdowns for a second consecutive week as the Table Rock football team won by an identical score, 32-8, to kick off Foothills Athletic Conference play Wednesday at Heritage.
The Falcons (2-0, 1-0 FAC) found their way both on the ground and through the air to cruise past the Eagles (0-2 FAC) as quarterback Eli Tillery was 6 for 7 for 125 yards passing and completed a 20-yard touchdown strike to Julian Castro.
On defense, Table Rock was led by Noah Cooper, Julius Saratt and Michael Cowing Jr.
"It was a great first win for our football team," Falcons coach Chris Toney said. "We played well on both sides of the ball. We still have some things to work on, but I'm excited about this group of young men."
Heritage got its lone touchdown on a Kelton Mitchell 40-yard run, and Malachi Silver tacked on the two-point conversion.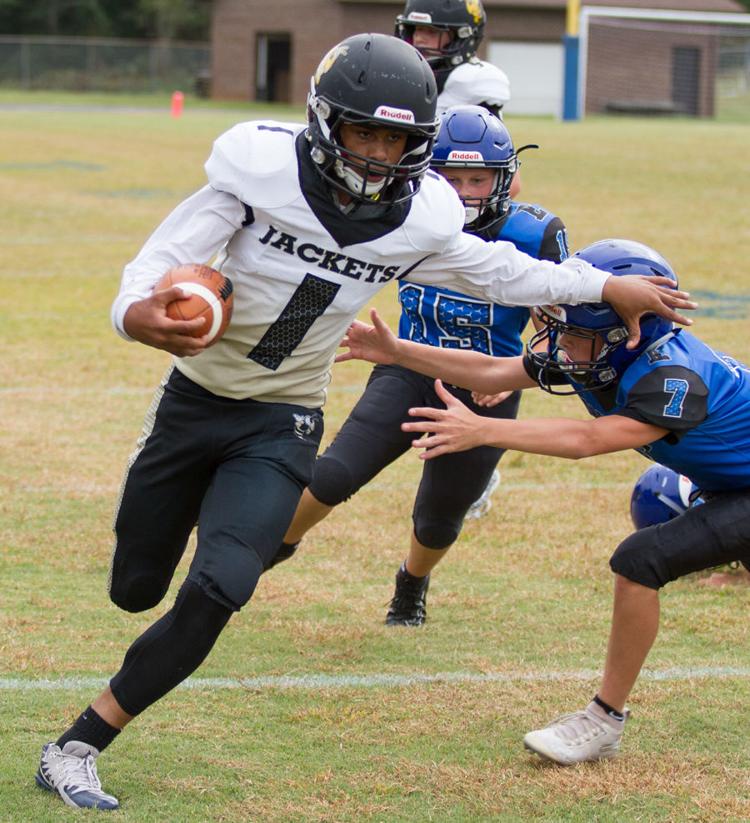 Walter Johnson 20, East Burke 6
The Yellow Jackets (2-0-1, 2-0 FAC) won in Icard on Wednesday, moving to 2-0 in league play for the first time this decade.
Walter Johnson's Amore Connelly scored on two rushing touchdowns and a two-point conversion and also threw a TD pass to Zion Thomas. On defense, Tristian Hines led the Jackets with two sacks, and Adarian Surratt recovered a fumble.
"It wasn't the perfect game by any stretch, but I'm just really proud of our kids," WJ coach Stephen Hines said. "How they buy in to changing the culture here and how they continue to fight. We want to keep that drive on."
East Burke (1-2, 0-2 FAC) scored an 8-yard TD run from Asher Gebhard.
E. McDowell 28, Liberty 6
The visiting Knights (1-1 FAC) got a touchdown from Noah Goodman on Wednesday in Marion but couldn't follow up last week's FAC-opening triumph.
"Our players played hard today. We have a lot of work to do moving forward," Liberty coach Ben Johnson said.