GREENSBORO — It just took a little Faith to win a gold medal.
Patton junior Faith Younts claimed the title in the 2A girls 800 meters on Friday at the NCHSAA track and field state championships at N.C. A&T's Irwin Belk Track.
Younts, the 2019 conference and regional champion in the event who is also a past regional champion in the 1600 and 3200, had finished fourth last year after being seeded 11th.
She ran a personal record on Friday at 2 minutes, 21.92 seconds to edge runner-up Sofia Wong of the N.C. School of Science and Math by 5 hundredths of a second. The time was more than 5 seconds under her conference-winning time and about 3½ seconds faster than what she ran the weekend before at regionals.
"Immediately after (last year's) race, I could tell she was happy with her success and asked her what her goal would be for the following season," said Panthers coach Chris Collins. "She said she wanted to be a champion. So to be here exactly one year later to witness her fight for what she has been working towards the last 365 days (was pretty special). … No one works as hard as Faith."
Collins said Younts ran "the perfect race."
"Fighting for a position early on, settling in and waiting for the right moment to seize an opportunity," he added. "That moment came entering the last 200 meters when she kicked ahead of the lead pack, gaining a 20-meter lead into the final straightaway.
"When I asked what her goals and plans were for her senior year she responded, 'What is the 2A state record for the 800?' If anyone I know can do it, Faith can."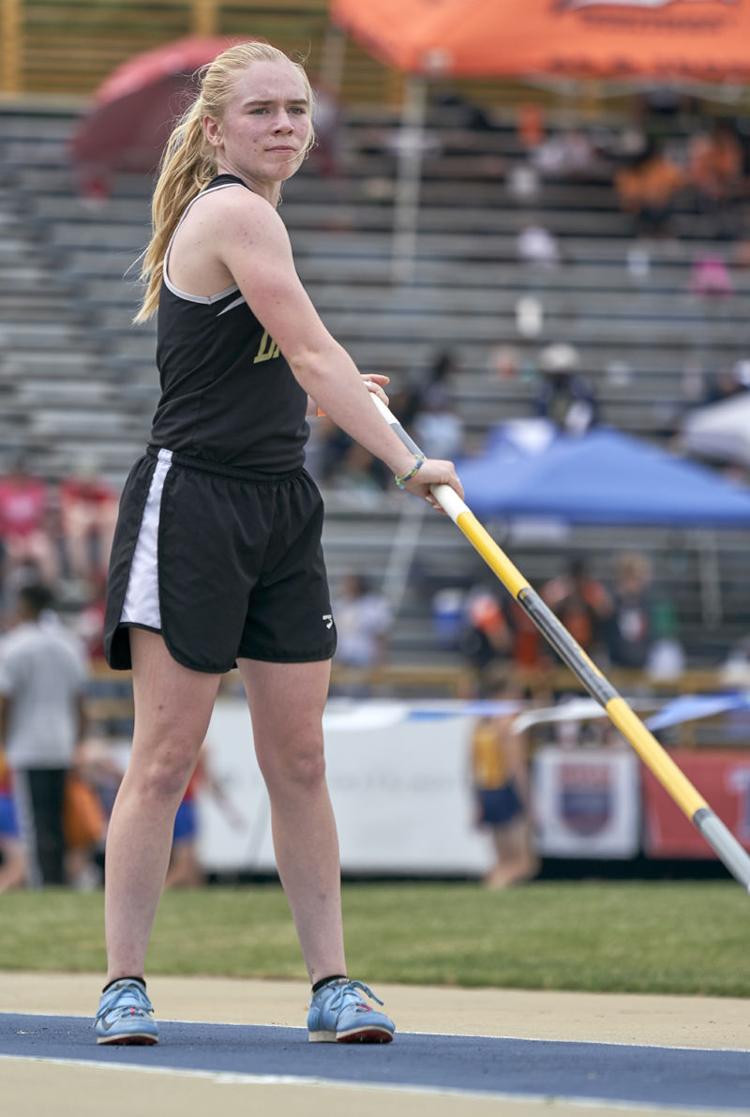 Burke County's only other podium finisher on the day, which featured both the 2A and 3A championship meets, was Draughn senior Leanna Seagraves, a 2019 conference and regional champion.
Seagraves, who is also a past indoor state champ heading to Montreat on scholarship in the fall, settled for a third straight silver medal after winning gold as a freshman as she tied Newton-Conover's Miranda Campbell by clearing the bar at 10 feet, 6 inches. Surry Central's Sarah Brown won after breaking the 2A state meet mark at 12 feet, 6½ inches.
The duo led their respective squads to finishes of 25th (Patton girls) and 28th (Draughn girls), the county's top two marks.
Also in girls 2A pole vault, East Burke junior Raegan Robinson (10 feet) placed sixth. The PHS girls 4x400 relay of Younts, Sara Griggs, Aleia Rose and Bailey Tallent placed 11th (4:25.03), and Griggs, a freshman, was 15th in the 400 (1:04.94).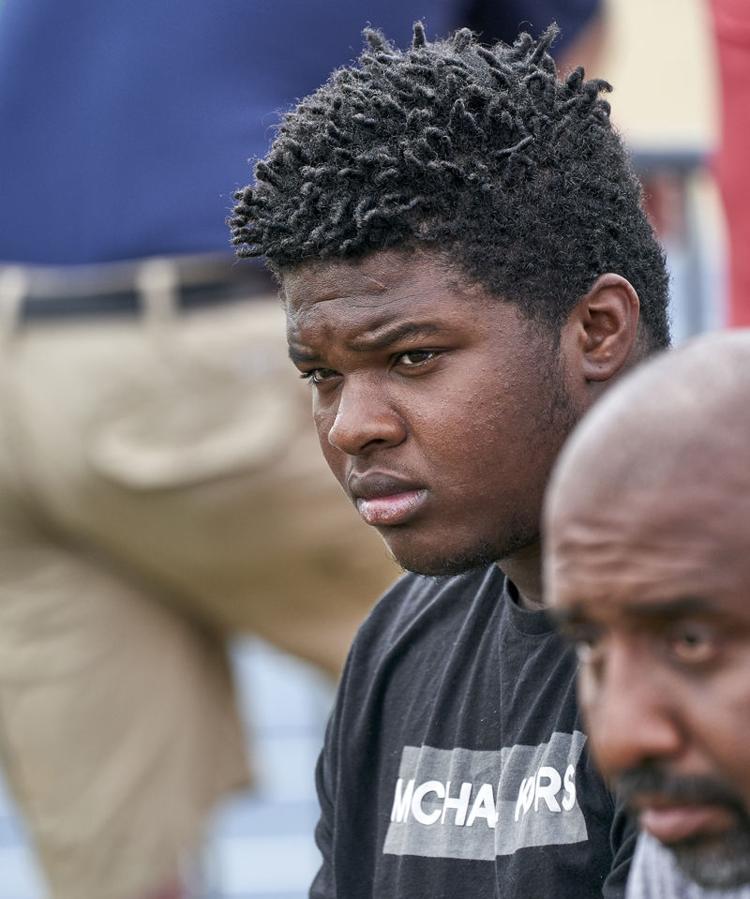 In 3A, Freedom senior Larry Luke finished fifth in the boys discus (150 feet). He re-established his personal record four times in six throws and was heartbreakingly knocked off the podium on the last throw of the event.
"An amazingly consistent day on the biggest day of the season," Freedom coach Robert McGimpsey said. "Larry has improved so much since his ninth-grade year just through determination, technique and maturing. You couldn't ask for a better day."
Conference and regional champion Makayla Moore came back from an injury last season to take eighth in the girls shot put (35 feet, 8¾ inches).  
"Makayla ended a tremendous comeback this year from her knee injury," McGimpsey added. "Last year, she couldn't do anything, and this year she's back in the state finals. Amazing accomplishment for a great kid."