MARION — The best start to any season to date for the Burke County Post 21 American Legion Lady Fastpitch softball team reached new heights Thursday in a road battle with McDowell Post 56 at Big League Camp.
Post 21 (12-4) took both five-inning matchups, 16-9 and 3-2, completing a four-game regular-season sweep of McDowell to clinch the Area I Division 2 title.
"I'm very proud of these girls," said Post 21 coach Mike Hasson. "This is a great team, and they don't just settle. We had a great first ball game and hit the ball really well. McDowell just kept battling, and the second game was a great defensive battle."
Burke gained a 10-0 advantage through an inning and a half in the opener, led by four RBIs from Cora Detter.
Ashlyn Castle, Regan Winkler, Bayleigh Gentieu (two-run double) and Elle Tanner also drove in runs in the first two frames.
McDowell responded with five second-inning runs and also scored four runs in the third before Burke gained insurance runs from Chloe Gary (two), Gentieu, Tanner, Nikki Smith and Ashlyn Stilwell to complete the win.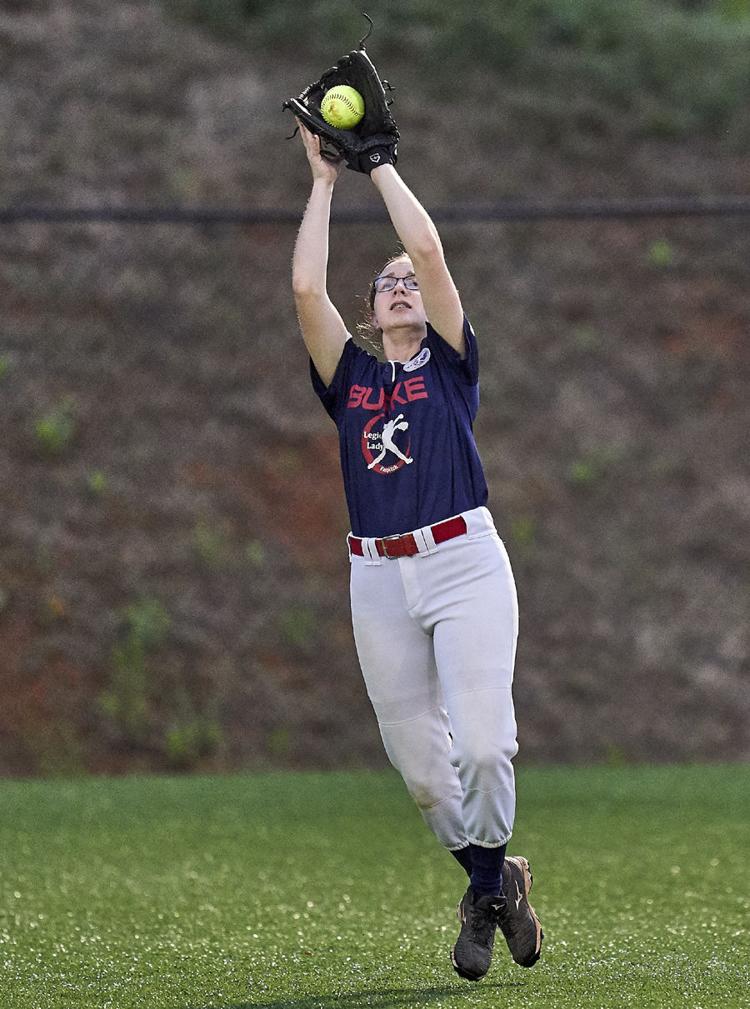 In game two, Post 21 held a 2-1 lead through three innings, but McDowell scored the tying run in the bottom of the fourth.
Catherine Dale scored the winning run off a fifth-inning Winkler single. The game ended with a pickoff at second base from catcher Gentieu to shortstop Gary as well as a strikeout by Smith and a putout on a groundball from third baseman Winkler to first baseman Kira Suttles.
"Dale just came up big for us and Winkler driving her in," Hasson added. "Gentieu's throw gave our pitcher the confidence (to end the game)."
Tanner (3 K) gained the game one win with Stilwell (4 K) earning the save. Tanner also struck out six batters in three innings of game two before Smith was awarded the win.
Gary (three walks, four runs, triple in game two), Stilwell (three RBIs, four runs), Suttles (five walks, two runs) and Detter (five RBIs, two runs) each had standout performances at the plate for the guests.
Post 21 next travels to play Wilkes Post 31 on July 23 before ending the regular season at Watauga Post 130 on July 25.