In many ways, the Patton football team's offense ran through fullback Bryson Ratliff last year.
As the Panthers shift to more of a power-I formation this fall, the hard-hitting senior, who ran for 766 yards and six touchdowns last season, looks poised to lead the way again for an offense seeking to carry on its tradition of running the ball, but also to provide opponents with a few new looks.
"In the backfield, Ratliff being back is a big key for us," said PHS coach Jonathan Browning. "We changed the alignment a little bit, but a lot of the things we're going to do are very similar. There will still be a lot of option attack where you have to stop him first. I think for us to be successful, he has to be involved and he has to be the key that our offense runs through.
"If a team doesn't commit to stopping him, he's going to have some big nights. But I also think we're good enough to get the quarterback, tailback and wide receiver positions involved if teams gear up to stop the fullback. That's where we can have some success at other positions."
Along with its commitment to the run game, the Panthers also enter 2019 with the same leadership as a more confident Browning takes on his second season at the helm.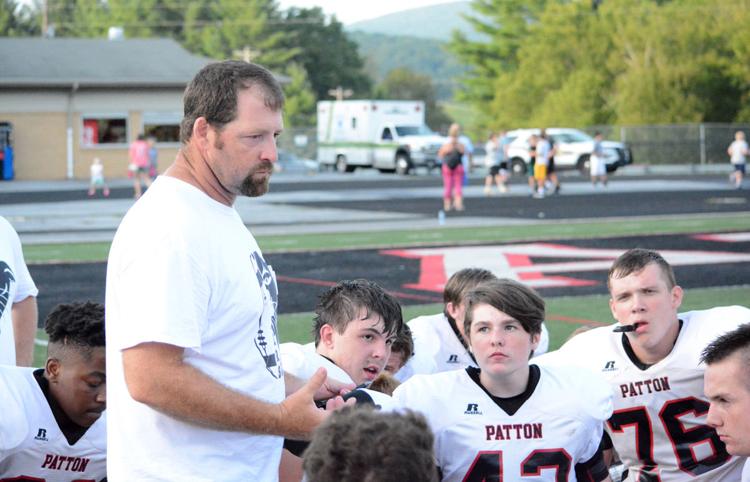 "I feel really good about where we're at," Browning said. "We're getting a little continuity with the coaching staff and getting some continuity with the players. We've got some places we've got to fill. … Those (new guys) are improving, but they're really going to have to pick it up."
The Panthers also have the luxury of a returning starting quarterback in Weston Fleming, who went 38 of 88 through the air for 313 yards and two TD passes last fall. Fleming's presence also was felt in the ground game, where he ran 137 times for 331 yards and a team-high nine scores.
"The biggest thing that I've noticed from Weston all through the summer is his leadership has really improved," Browning said. "He seems like he wants to be in charge. He wants to make sure everybody's in the right places and wants to actually run the offense instead of being part of it. He's very coachable, takes the coaching and makes the adjustments that you ask of him."
Playing behind Ratliff at the fullback spot will be Alex Flores, who ran 35 times for 152 yards and a pair of scores a season ago. Flores also will be a key cog on the defense, but Browning expects him to play about 15 to 20 offensive snaps per game in certain personnel packages.
The tailback spot figures to feature junior Max Short, who played JV quarterback last fall and will back up Fleming this season, and senior Ethan Pons, who was on the varsity squad mainly in a defensive capacity a season ago.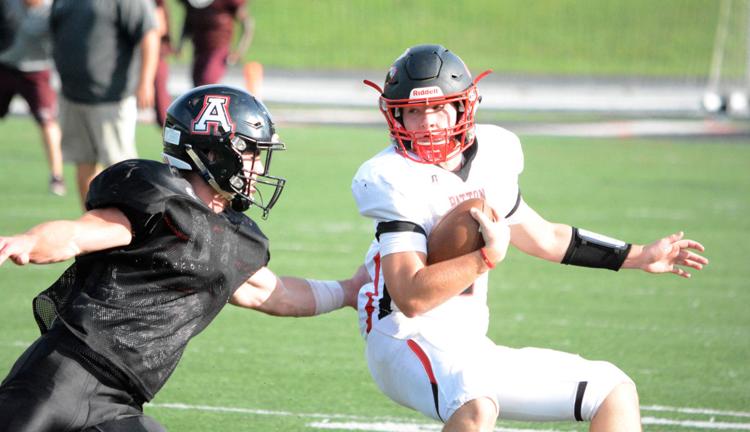 "Max played JV quarterback last year for us and had some really big games on the ground," Browning said. "He's a big strong kid and extremely fast when he gets out in the open field. He's strong enough to punish you between the tackles and fast enough to outrun some people around the edges. He's a pretty versatile guy, and we can use him in a couple different places.
"Ethan will play a lot of defense and be kind of a spot-duty guy on offense."
Browning said the Panthers aren't "anti-passing," but for many years have felt likely to be more successful running the ball than passing. But with a second-year starter under center in Fleming and some spread looks in practice, Patton could throw a little more with a new-look wide receiver corps and a revamped tight end spot — and Browning said he feels better about it.
And unlike last year, early indications were that Ratliff would be more involved catching balls out of the backfield, an ability Browning attributed to the fullback's athletic ability and willingness to contribute.
Wideouts include Jackson Vance, Shawn Moody and Trent Stroupe, while the tight end spot is occupied by basketball standout Bryson Holsclaw, Kalen Byrd and converted lineman Rico Barrino.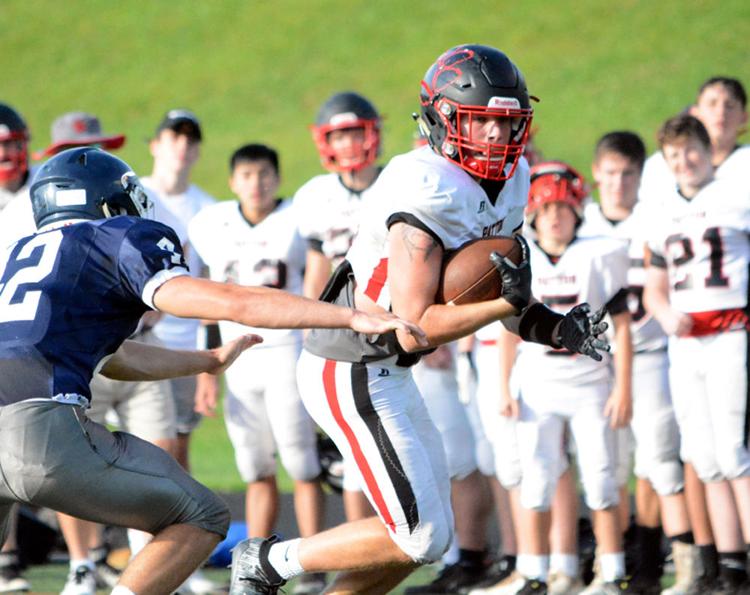 "We've got some weapons on the edges who can get deep and we've got Holsclaw, the big target who could be a mismatch for some people," Browning said, noting Patton's passing success is likely to come through quick passes that turn into longer runs after the catch. "Weston can deliver a ball accurately when he has time to do it. A big key for our passing game will be what our offensive linemen allow us to do with it."
That O-line is expected to include left tackle Easton Wilkins, left guard Ryan Shehan, center Daniel Rector, right guard Nathan Supernor and right tackle Ben Varsamis. Top backups are Sam Elmore, John Franklin and Will Brown.
"The offensive line is coming along and working hard," Browning said. "I think we've got a couple guys who have come up from JV who are really going to help us there. I think we've got a good blend of size and quickness on the front line."
On the other side of the ball, the defensive look remains largely unchanged with a 4-3 base. But the unit will need others to step up and lead the way with stalwart safety Mason Streppa graduated.
"We're going to continue to do what we've had success with in the past," Browning said. "We'll be a four-man front and kind of adjust our linebackers' and defensive backs' alignment based on what the other team comes out in. That four-man front gives us the ability to match their formation pretty easily without having to run new people on and off the field.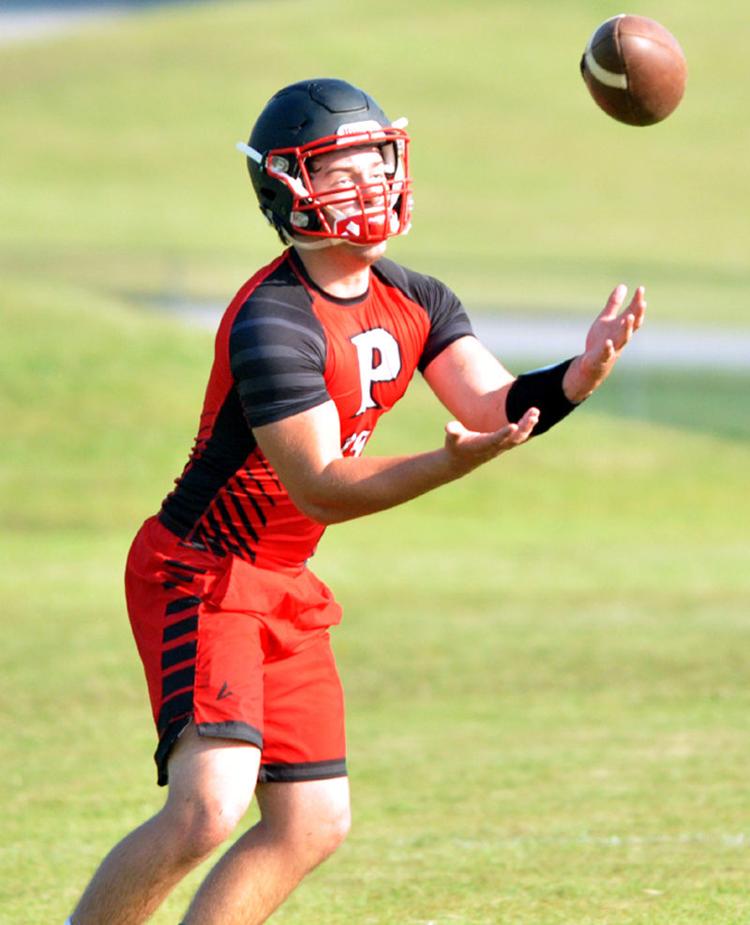 "But our big key on defense is everybody has to do their job. You've got to know what your responsibility is and trust your teammate is going to do his job. We've really bought into that the last few years, and that's why we've been successful defensively."
In the trenches, Patton will depend primarily on Barrino and Will Cain at the defensive tackle position. At the ends, Holsclaw, Anthony Feaster-Hicks and Deshawn Cantrell-Vazquez all will have opportunities to contribute, but Browning said the coaching staff has the most to find out about that spot early on.
The linebacking corps will consist of Vance, Varsamis, Flores, Ratliff and Byrd in a rotation, a group of experienced players in which Browning feels secure.
"That's where I'm probably the most confident," he said. "Then again, it's names who are going to play offense. They've got to be in good enough shape to be on the field and play four quarters on both sides of the ball in some cases."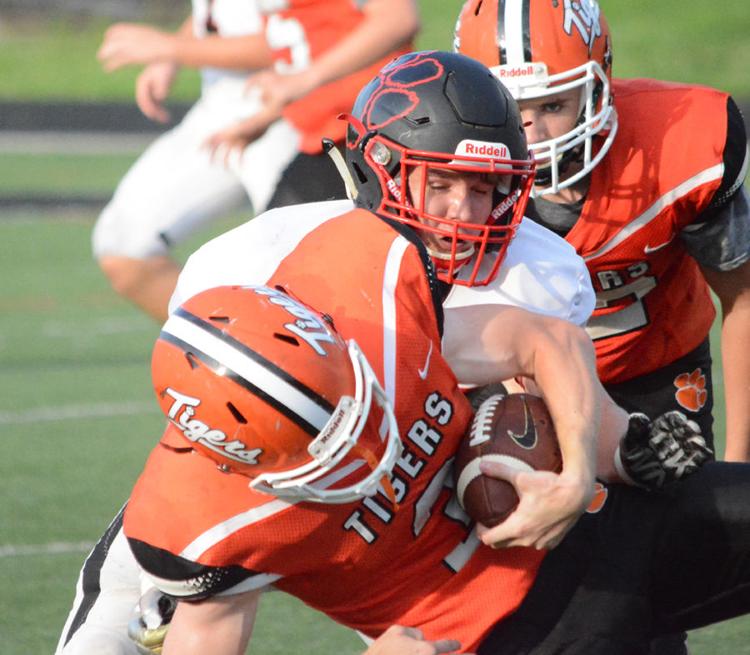 The secondary will be veteran-filled, as well, as Fleming and Pons will man the cornerback spots, with Moody in the safety position.
"They've been around," Browning said. "Weston started at corner his sophomore year. Then last year, we were blessed to be able to not have to use him of defense. But he came to me in the spring and said, 'I want to play defense if I'm the best man for the job.' Right now, he is."
Patton's special teams will miss the powerful leg and football knowledge of graduated specialist Pierce Memmel, but soccer player Kevin Vasquez, who also has a big leg, is expected to handle the kicking and punting duties. Return duties could be distributed among Vance, Stroupe, Short and Fleming. Fleming also may hold on placekicks and Byrd will long-snap.
As opposed to recent years, the Panthers' nonconference schedule is more balanced with two road games at North Buncombe (Friday) and McDowell (Sept. 6) and two home games versus R-S Central (Aug. 30) and Freedom (Sept. 13). After a Sept. 20 bye, Patton will jump into Northwestern Foothills 2A Conference play at home against Foard on Sept. 27.