This is normally the time of year that folks are starting new memberships at Quaker Meadows Golf Course.
But now, Quaker Meadows is a golf course in name only.
A "for sale" sign was posted at the North Green Street edge of the property by the parking lot on May 22. Golf carts are now gone. The clubhouse remains locked, and the phone is still connected but is not answered.
The course is still open, using an honor system for payment to play. A sign under the patio by the clubhouse details the prices to walk nine or 18 holes on the main course or the par 3 course. The sign also lists the price of range balls, which — along with small and large range-ball baskets — are left out in a barrel beside the sign. Money can be inserted in a small bin below the sign.
The sign states the course will close permanently on Nov. 30.
By late June, the course was showing major signs of neglect. The fairways were sporadically mowed for much of the spring and now appear to be mowed more frequently. But the fairways and roughs are mowed to the same length, and the mower deck height was set at approximately what the rough height has always been.
The greens feature huge patches of brown, dead or dying grass, the ground dry and cracked in places, with other spots of grass not mowed to standard green height. Many of the sand traps are either fully or mostly filled in with grass.
All tee markers and 150- and 200-yard markers have been removed from the ground. On the par 3 course, several pins lie on the ground and others have been removed from the holes.
The parking lot hasn't been occupied by more than one or two cars at a time in months.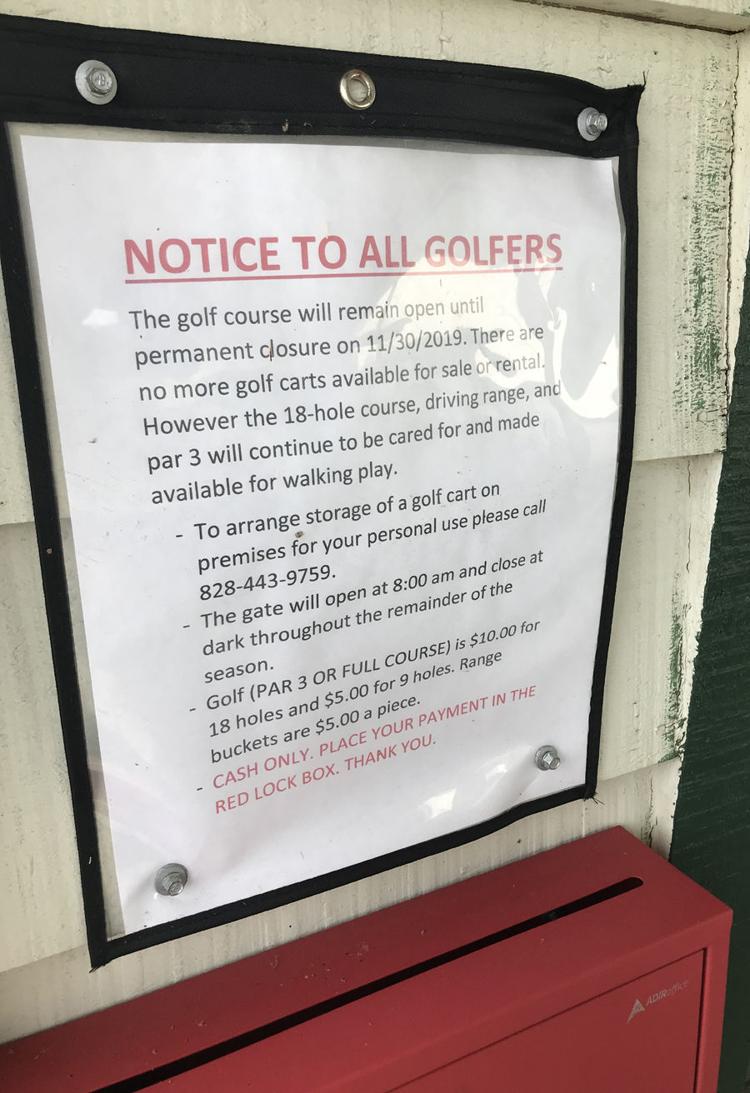 Quaker Meadows is owned by two local families. Jerry McMahon and Carl Wall Jr., incorporated as McW Inv. LLC, agreed to purchase the course from another local ownership group, St. Andrews Corporation, in 1999.
At the same time, McMahon and Wall agreed to purchase the land from Crescent Resources.
When the land purchase was being completed, Crescent added a stipulation to the deed of trust stating that the land be used as a golf course until the final day of 2019. If the land remains a course through the end of this year, a $1 million promissory note is forgiven. If not, the owners owe the $1 million.
Realtors Mike Watts and Dennis Byrd of Real Living Carolina Property Commercial are charged with selling the Quaker Meadows property. Byrd said the ownership group recently asked the $1 million stipulation for use to be removed, without success.
"The people that would have to sign off on that, some of them are dead, and so they didn't want to pursue it," Byrd said.
Both McMahon and Wall have died, and their wives, Janice McMahon (through a trust in the family's name) and Linda Wall are now primary owners with a 50 percent share apiece.
Jerry and Linda's son, Mark McMahon, a former veterinarian in Morganton, said he was elected course manager by his father and Carl Wall Jr. in '99, and he has held that role for the last 20 years.
Mark McMahon said the Nov. 30 closing won't break the terms of the arrangement that detailed closing no sooner than Dec. 31, 2019, as written into the deed of trust is a grace period in which the owners can close (the course) any one calendar year for 30 days without penalty.
Until February of this year, the course was still operating as usual, with a running clubhouse, full-time members, steady play and regular tournaments (of 30 or 40 players on average) multiple times a week known as "dawg fights." Greens and fairways were up to normal standards for the course.
The general manager was Dwayne Ward, who on Feb. 28 ended a one-year lease to operate the course. Ward was at Quaker as general manager for about three years before also becoming lessee with a business partner who would serve as his course superintendent, Richie Carswell. Ward and Carswell incorporated as DTI LLC.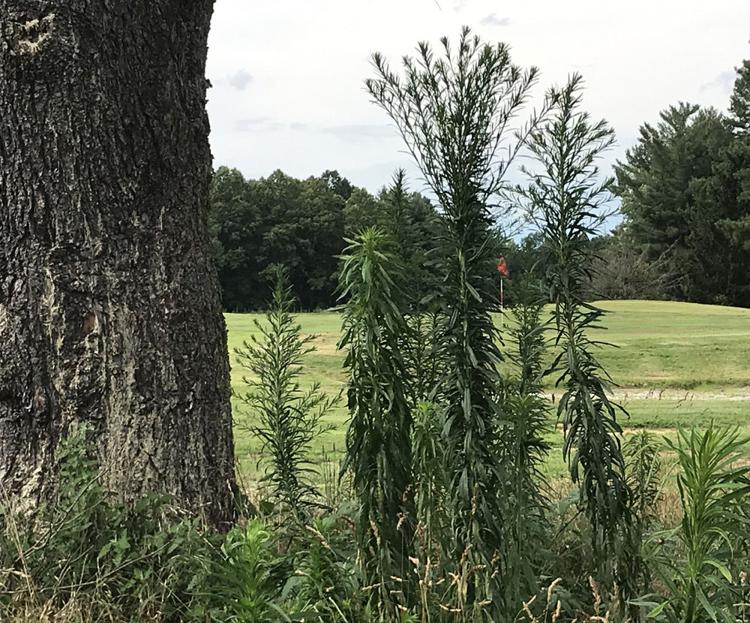 From early on in the lease, which started March 1, 2018, Ward said there were issues with Mark McMahon.
A letter dated April 2018 from DTI's attorney to McMahon's attorney stated that McMahon cursed at several parents during a high school match hosted by Quaker Meadows on March 15 of that year, two weeks into Ward's lease.
An affidavit relating to that incident noted that one of the parents, who is a Burke County resident, was fearful for the safety of the golfers who were walking the course because McMahon was in an SUV driving across multiple holes at what she felt was an inappropriate speed.
Then on March 28, 2018, McMahon allegedly was involved in an incident with Carswell in which, according to a Morganton Department of Public Safety arrest report, McMahon "attempted to strike Carswell with an axe handle and stated to Carswell he would kill him by putting a bullet in him."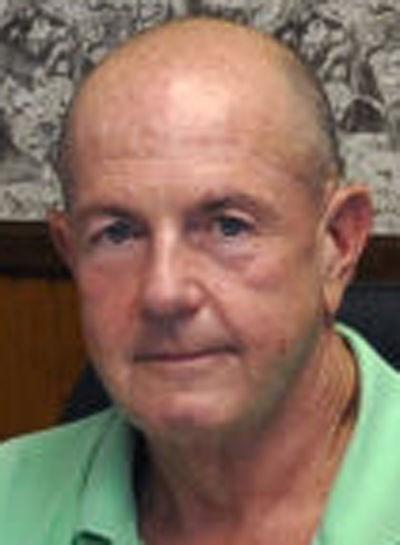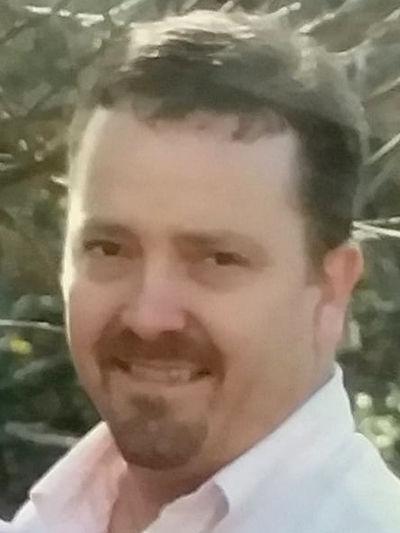 McMahon was charged with misdemeanor assault with a deadly weapon and misdemeanor communicating threats and was taken into custody before being granted custody release.
Ward told The News Herald the incident started when McMahon sent several men to the course to fill a 100-gallon tank with fuel from the maintenance shed, and the men were told they could not do so. Ward said he believes McMahon wanted the fuel for the campground he operates, Horseshoe Bend Family Campground.
DTI's attorney collected several eyewitness statements backing Carswell's version of the alleged assault.
McMahon's attorney collected one statement from a witness pertaining to the incident as well, and that statement asserted that McMahon had the axe handle but never swung it or threatened to swing it and never mentioned a firearm or shooting.
Ward told The News Herald that the statement supporting McMahon's version of events came from an individual who works for McMahon.
The same letter dated April 2018 from DTI's attorney accused McMahon of "intimidating a state witness" as he also allegedly threatened to sue and terminate DTI's lease if Carswell didn't drop charges. McMahon was banned from the course in April 2018, pending resolution of the assault charge, Ward said.
The case was continued four times and eventually heard in court on May 6, 2019, when it was dismissed by the district attorney due to "an agreement on the part of the prosecuting witness (Carswell)," according to court documents.
McMahon denies he did anything of a criminal nature toward Carswell.
"(Ward and Carswell) didn't show up to court because it was absolutely, positively bogus," McMahon said. "It's really funny after their lease expired, no one bothered to show up to court because the allegations weren't true."
Ward says instead that he and Carswell did show up to court each time the case was continued. He says they did not show up in court on May 6 because of mounting legal fees due to the number of continuances.
"What we were interested in was protecting Richie and our golfers," Ward said. "My attorney advised that Mark may have only gotten probation at the most, and we decided for financial reasons and since our lease was up and the members were basically gone (from Quaker) already, it wasn't worth pursuing."
Ward said Carswell resigned from his role at the course on May 10, 2018, primarily because of the incident, which in turn crippled Ward's business.
"I was basically fill-in superintendent and leasing it myself for a long time," Ward said. "I couldn't do promotions. We didn't have one tournament after Richie left."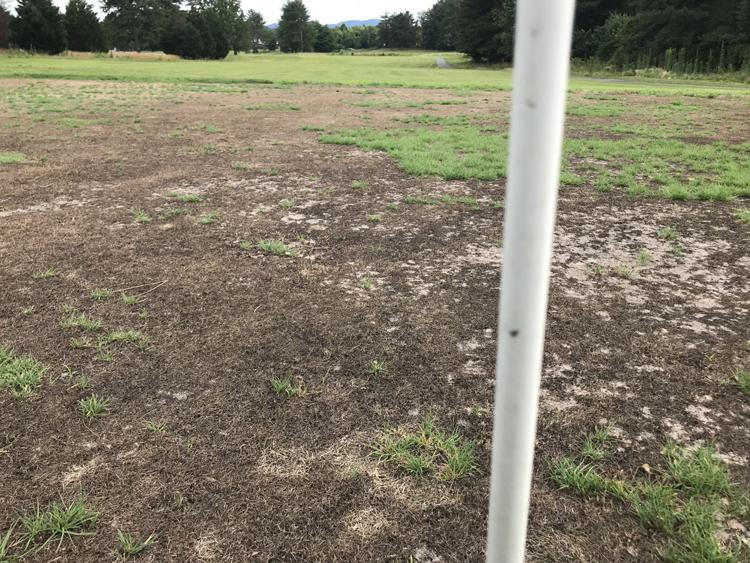 More damage, back to court?
Ward claims even more damage was done by McMahon, however.
By April 2018 before he was banned from the course, "Mark had also took equipment," Ward said.
"He borrowed the Kubota, the only good piece of equipment we had, and never brought it back. Richie had the greens looking immaculate. Everyone was just ecstatic. We had mowed the roughs, hauled off limbs, took down old trees that were dangerous. We cleaned the place up. When Mark took that Kubota, he claimed it was tore up. And I told him, 'No it wasn't. We was using it the day you took it.'
"We had a busted water line that ran out to the maintenance shed. It was on the first or second page of our contract that that was to be fixed, and he refused. It costed us a ton of water bills because of that."
Ward said he also feels misled by McMahon pertaining to matters of the lease.
"Mark asked me probably about 20 times to lease it. That was his idea," Ward said. "At first, I wasn't interested because I knew how much money they were losing. But I became convinced because he had told me and (Richie) he was moving down to Florida and I felt like we'd be left alone.
"Mark's issue was wanting to sell eventually. I understand that, and I told him I didn't want to lease it without being protected so I wasn't wasting my money fixing the course and the equipment up for one year. It's going to take longer than a year to get on our feet. So as time went, (Mark) came up with the idea of a running lease he proposed to me. It gets renewed every year, and if they haven't sold the property, they re-lease it to us. If they do sell, we have an opportunity to match the price or they buy out my last year's net profit. That way I don't lose everything I put into the place.
"(Mark) told me over and over in the beginning, I hope you do good and I'll do everything I can to help you. Then the next 58 days was a living nightmare."
McMahon says Ward owes the course ownership money and that "there are legal actions pending in that case."
"Mr. Ward left owing the partners $34,000," McMahon said. "He left owing the fuel company $4,000 and he left owing a lot more money to other different people."
However, on July 9, a legal document search at the Burke County Clerk of Courts showed no filed cases between McMahon or the Quaker ownership group and Ward or DTI.
Ward confirmed to The News Herald that he's not currently being sued by McMahon or the owners, but said he is trying to save money for legal fees so that he can sue for the $25,000 to $30,000 he says he put into the course and lost for various reasons on various instances involving McMahon.
In addition to the incident with Ward and Carswell, McMahon was involved in a recent lawsuit with fellow Quaker partners, as McMahon and the Wall family both took legal action over 11 guns that belonged to the Walls that they said McMahon took.
Linda Wall sued to get the guns back, and McMahon countersued stating he had simply stored the guns for them for a number of years and wanted nearly $11,000 for doing so. Both cases were resolved in March 2018 when McMahon "satisfied claim and delivery" of the guns, according to court documents.
Carl and Linda's son, Eddie Wall — whom McMahon referred to as his business partner when speaking to The News Herald — acted as his mother's attorney in the case.
"That's all been resolved," McMahon said of the case. "I think Mr. Wall will agree with that."
Eddie Wall declined comment for this story but did tell The News Herald in January 2019 that he had a strained relationship with McMahon.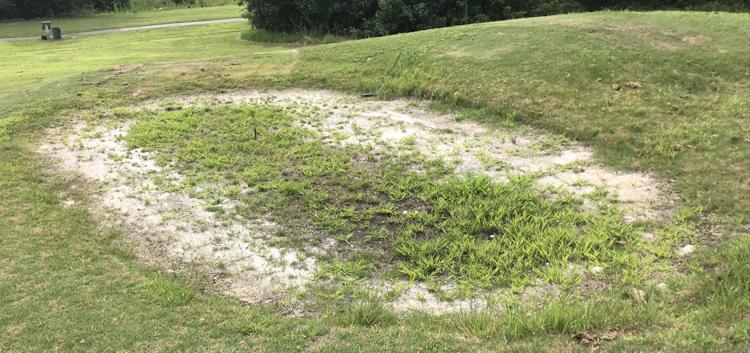 Folks who paid for memberships at Quaker from July 1, 2018, until June 30, 2019, were not reimbursed for the last few months of those memberships despite the course slipping into disrepair during that time. Standard annual memberships were $790 (or $650 for seniors). Locker fees were $50 per year.
Ward said the timing of his lease versus the timing of Quaker's memberships was another way he lost money. He also said he doesn't think it's right that members were not reimbursed.
"I had to honor their existing memberships when I took over," Ward said, "meaning I had to let them play for a cheaper amount when I took over in March (until the end of June 2018) even though I didn't get their membership money. And it was agreed upon that they'd do the same if they ever took the course back.
"They had to maintain a course that's playable. There had to be carts. And every member I talked to was very upset that the course was being run down. (The ownership) thinks by keeping it open, that's all they have to do. But it's supposed to be maintained. That part really sucks for the members."
McMahon said he and the owners lost money too.
"The course lost money every single year without fail for the last 20 years," McMahon said, estimating the net loss over that span to be about $5 million.
"Near the end, we'd bled enough," he added. "When we bought that course, we spent in the neighborhood of $1 million updating it. We put the same kind of sand (in bunkers) they use at Augusta National. We re-did the course, maintained it in pristine condition for 20 years and it was never appreciated, never made us any money."
McMahon acknowledged course maintenance was handled differently this year than in the past but said he does not feel the course suffered to a degree to which he felt reimbursing membership dues was necessary.
"We didn't spend money on pre-emerge or greens' fertilization or anything like that because like we say, it'll be closed (in November)," McMahon told The News Herald earlier this month. "The members were welcome to come play any time they wanted to. … The greens are perfectly puttable.
"Our mower, our primary tractor, was broken for some time, and it's repaired. We have a gentleman who's mowing it now as best he can on a daily basis. … It's really irrelevant because it's open right now. You can go by and play it anytime. This was a business, happens to be for sale. There's no conspiracy here. Nobody's beat up on any little guy. It's over."
McMahon said he has no regrets seeing the course become merely a Morganton golfing memory.
"After what I've been through the last 20 years operating it, absolutely not," McMahon said. "It's worth far more as commercial property than it is as a golf course.
"There are a lot of good customers that spent money out there that were very appreciative of the company's efforts, my efforts. And yes, I do have a little bit of sadness for those people. But courses are living breathing entities. They never sleep, they require constant attention to detail. And after 20 years of my life put into one of them, to anyone who feels sad about losing the course, I would tell them you need to stand in my shoes for 20 years, or the partners' for 20 years."