HICKORY — After completing the biggest NCAA Division II turnaround in the nation in 2018, the Lenoir-Rhyne football team this week signed 29 student-athletes for the 2019 campaign. The Bears will look to defend the South Atlantic Conference championship and build upon their NCAA Southeast Regional appearance.
L-R's class was dominated by 12 players from Georgia and 11 from North Carolina. The Bears also signed four players from South Carolina.
"We're really excited about the class," said Cronic. "We brought in a lot of really good players and met a lot of needs. A lot of kids want to be here and that's because the student-athletes that are here have done a great job winning games.
"Our kids have done well academically and the addition of the Neill McGeachy Sports Performance Center has recruits wanting to be a part of our program. We've been able to sign a lot of really good high-character players. The future is bright."
L-R's class is highlighted by three players off Bandys' conference title squad under former Patton coach Tom Eanes: Catawba County player of the year Ethan Howard, a running back, as well as defensive linemen Aaron Johnson and Nash Shook.
The Bears also landed two Crest players, defensive lineman Rae-Kwon Young-Turner and linebacker BJ Ramseur. L-R also signed local products Isaac Chapman (Alexander Central, OL) and Will Godfrey (West Iredell, OL).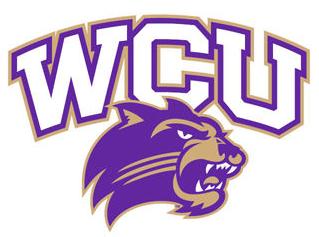 WCU rounds out class at 23
Western Carolina put the finishing touches on a solid incoming class Wednesday, inking 15 more student-athletes to national letters of intent to play for the Catamounts beginning in the fall of 2019.
All told including the four student-athletes signed in the early period, three preferred walk-ons added to the class on Wednesday and one mid-semester transfer, the Catamounts brought in a combined 23 recruits.
Thirteen of those are from North Carolina, including 10 inked Wednesday, along with four hailing from Florida and three from both Georgia and South Carolina. The basic breakdown of the class is eight linemen (five offense, three defense) with 14 total skill players and one specialist.
"We as a staff are fired up about this class," said WCU coach Mark Speir. "We feel we addressed the major needs in the trenches on both sides of the football with the addition of eight linemen. We've also added a very talented group of skill players, especially at the wide receiver and defensive back positions."
WCU landed seven recruits that garnered at least two stars from either 247Sports.com or Rivals.com with four earning at least one three-star rating from the same sites.
Most locally, the class included Hunter Huss athlete Jaheim Mullen and Erwin lineman Dillon Luther.                                                                
Drinkwitz finishes 1st App St. class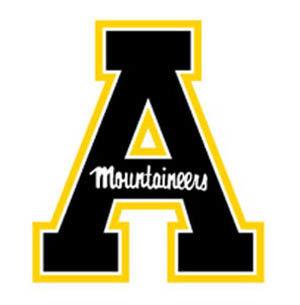 Wednesday signaled the completion of Eliah Drinkwitz' first recruiting class as head coach of Appalachian State. The Mountaineers completed national signing day by adding nine players, bringing the total for the 2019 signing class to 18.
The Mountaineers' nine February signees featured two players from North Carolina (they had six N.C. players sign in the 2019 class), three from Georgia, and one each from South Carolina, Florida, California and Arizona.
Drinkwitz's pursuit of quarterback David Baldwin-Griffin and offensive lineman Craig McFarland, who are from Compton, Calif., and Phoenix, respectively, led App State into an unfamiliar territory. But even though the Mountaineers brand might not be as recognizable there, the coach said the program benefited from his track record.
Drinkwitz coached quarterback Ryan Finley at both Boise State and N.C. State. Finley played high school football at Paradise Valley in Phoenix, Ariz. He's also worked with players from California.
The other members of App State's group of February signees are: wide receiver Raykwonn Anderson (Folkson, Ga.), linebacker KeSean Brown (Bamberg, S.C.), offensive lineman Larry Dowdy (Belmont), defensive back Emmanuel Jenkins (Canton, Ga.), long snapper Christian Johnstone (Loganville, Ga.), defensive back Milan Tucker (Lehigh Acres, Fla.) and running back Ben Williams (Charlotte).