HICKORY — Grahm Smith has been named the 13th head women's basketball coach at Lenoir-Rhyne University, vice president for athletics Kim Pate announced Monday morning.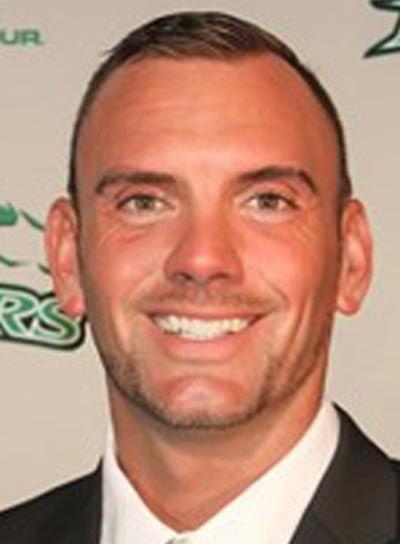 Smith comes to L-R from William Peace University in Raleigh and brings a 135-53 all-time record and .814 winning percentage over seven years as a head coach.
Smith built both programs he has coached to historic levels and owns a 69-9 all-time conference record. In just two seasons at William Peace, Smith led the Pacers to a 39-16 mark and was named the 2020 NCAA Division III USA South Conference coach of the year after guiding his team to a 15-1 record in league action and a 23-5 overall mark.
Smith's Pacers became the first program in any sport at William Peace to earn a bid to the D-III national tournament, and they won the USA South regular-season title in the East Division for the first time in program history.
"I am excited for Coach Smith to take over the helm of our women's basketball program," said Pate. "He brings all the attributes we look for in a head coach. He is a tremendous teacher, outstanding recruiter and evaluator of talent, an inspiring and proven leader who understands how to build a winning culture and he is genuinely passionate about developing his players not only in basketball but for life.
"I am confident Coach Smith will position our players for success both on and off the court while re-establishing a tradition of excellence that will energize our fans, alumni, and the greater Hickory community."
In his first year at WPU, Smith inherited a team that had won four games the prior year and was returning only three players. After adding 18 student-athletes in his first recruiting class, the Pacers went on to win 12 more games in his first season, finishing with a 16-11 mark. It was just the program's second winning season in its 12 years.
In total, Smith recruited and developed five all-conference players in his short time with the Pacers.
"I would like to thank vice president for athletics Kim Pate, president Dr. Fred Whitt and the search committee for this amazing opportunity and welcoming me into the Lenoir-Rhyne family," said Smith. "I am extremely honored and blessed to be the next head women's basketball coach. I am very excited for the future of Lenoir-Rhyne women's basketball and am looking forward to establishing a culture of excellence that prepares our players for success in life, the classroom and on the court."
Before taking over at William Peace, Smith served as the head women's coach at Dean College from 2013-18. During his tenure with the Bulldogs, Dean went 96-37 overall and 43-3 in conference play while making three consecutive national tournament appearances. His 24-win season during the 2015-16 campaign was a single-season record for wins at Dean, and he left as the winningest coach in program history.
Before that, Smith held assistant coaching positions at Rockford University (2008-13) and Palm Beach Atlantic University (2007-08).
He was a two-year member of the men's basketball team at Palm Beach Atlantic and spent one year at Maryville College where he helped his team to a D-III Sweet 16 appearance.
Smith replaces Cameron Sealey, who resigned last month after three years at L-R in which the team finished 43-45 overall and 29-33 in South Atlantic Conference play.
Among L-R's newcomers next year will be Freedom's Blaikley Crooks, a November 2019 signee who is back-to-back Burke County player of the year.