VALDESE — A new era for Draughn boys basketball started in fine fashion Tuesday night as the Wildcats never trailed visiting West Lincoln en route to an 83-43 victory.
Senior 6-foot-6 forward Isaac Walker overcame some early foul trouble, scoring 12 consecutive Draughn points late in the first half and finishing with a game-high and career-high 24 to go with a team-leading eight rebounds in the season-opening win.
It was Draughn's ninth straight win over the Rebels in early nonconference action.
The Wildcats (1-0) — who must replace the program's winningest class which included all five opening-night starters from last year — also got 19 points, five rebounds, five assists and four steals from sophomore guard Daylin Pritchard.
"A lot of (Isaac's points) were hustle points, putbacks, running the floor," Draughn coach Yates Jensen said. "I was real proud of our intensity tonight. That was the main thing we wanted to work on. We just created our team (Monday) with tryouts coming to a close after the football guys had just come out, so we hadn't even had a chance to go over plays. We were doing a little of that in pregame."
Despite little preparation time, Draughn was never pushed. The Wildcats took their first double-digit lead at 20-9 early in the second period on four straight Denver Treadway points in the paint, and the margin hit 20 for the first time at 34-13 on the seventh and eighth straight points of Walker's flurry.
The lead swelled to 30 on back-to-back Walker and Treadway close-range baskets early in the final period, and the game went to the mercy-rule running clock for about the final 4 minutes with a 40-point difference.
Draughn also got nine points each from Treadway (six steals) and Marshall Byrd (six rebounds, two steals), while Zach Poteet added eight. Walker blocked two shots, Braxton Cox had three steals and a block and Nick Chrisco drew two charges to spearhead the defensive effort alongside Pritchard and Treadway.
"Defensively, I thought we got after it pretty good, which created turnovers and easy baskets on the other end," Jensen added. "I was proud of our guys. I thought it was a pretty good showing. Attitude and effort can carry us a long way until our football guys get their basketball legs under them."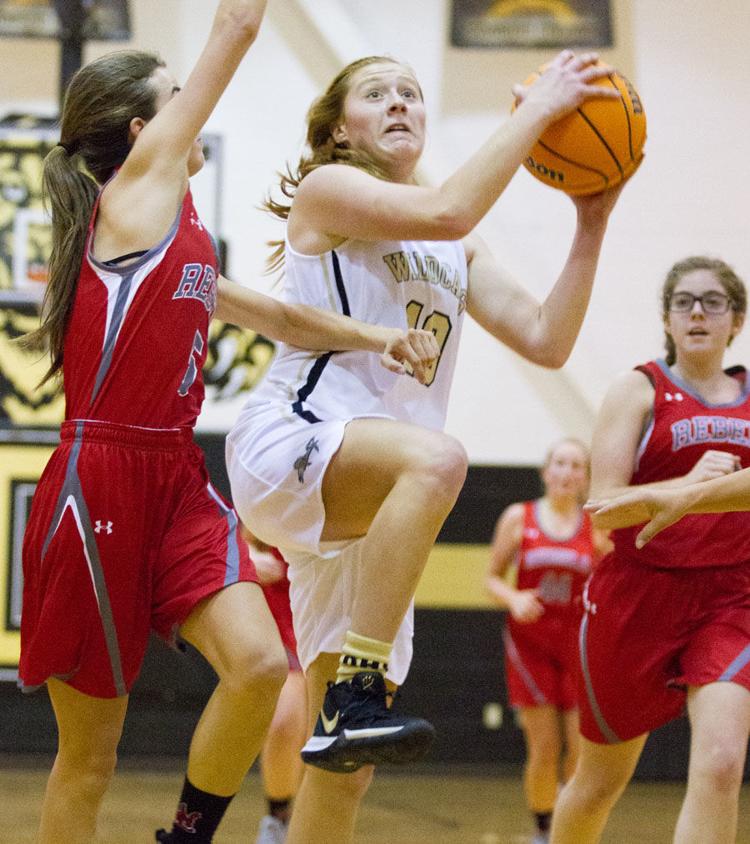 Draughn 75, W. Lincoln 38
Freshman guard Ella Abernathy scored nine points in a 19-2 outburst to end the first quarter as the Lady Wildcats (1-1) led big early and bounced back quickly from Monday's home loss.
Abernathy finished with 12 points, five rebounds, seven assists and five steals. She was just one of four Draughn starters in double digits as junior Haley Lowman (team-high six rebounds, six steals) and senior Bailey Shuping (five rebounds) scored 12 apiece. Senior Abby Parker (four steals) scored 10 as the only DHS player in double digits in both games so far.
Hailey Kincaid (four rebounds, three assists) and Kaitlyn Kincaid (three steals) scored eight apiece, as did Shea Owens (two blocks). Ten of the 11 Draughn players who dressed found their way into the scoring column, eight of those doing so by halftime.
It was the 'Lady Cats' 13th straight win over West Lincoln dating back to 2012.
"Most of our starters were in double digits, so I'm excited to see that," Draughn coach Liz Taylor said. "We definitely need to be able to get nice scoring nights from multiple people. The way our offense worked and having everybody involved was exciting to see."