The Astros machine-pitch youth baseball team erupted for three first-inning runs in racing to a 4-0 triumph versus the Cubs in Thursday's Morganton Recreation League action held on Field No. 6 at Catawba Meadows Park.
With one out, the Astros' Trenton Abee singled then scored on Harper Robison's two-run homer. Cleanup hitter Colt Fleming then tripled before scoring on Bubba Owens' RBI double, putting the visiting Astros up 3-0 early.
Abee added a solo home run in the third inning while teammate Jerry Kuhns also singled in the second.
The Astros defense was sparked by first baseman Robison (two putouts) and relief pitcher Owens (5 K, assist). Starting pitcher Liam Russel collected two strikeouts.
The Cubs were paced offensively with singles by both Jaxson Butler and left-hander Ben Krogel. First baseman Armani Martin made an unassisted putout while pitcher Jackson Markland finished with eight strikeouts.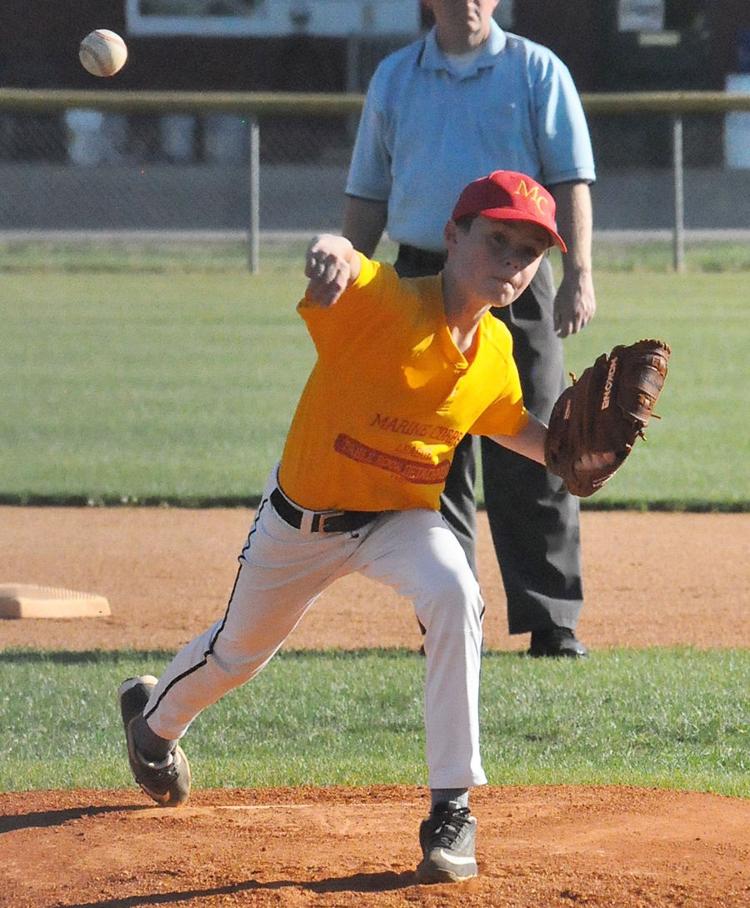 Marine Corps 6, Men's Club 1
Following a 1-1 deadlock after one inning, the Marine Corps scored the maximum five runs in the second inning en route to claiming Thursday's contest played on Field No. 9 at Catawba Meadows.
Alex Hagmann walked to open the second inning for the Marine Corps before back-to-back hits by Austin Freeman and Maddox Keller. Two Men's Club errors resulted in runs scored by both Hagmann and Freeman. Cooper Wall then drew a walk before Alex Wall ripped a two-run double to right field.
Wall then scored the fifth run on two throwing errors. Freeman also scored the team's first-inning run on a bases-loaded RBI walk issued to Rex Jones.
Brooks Snipes, the Men's Club leadoff batter, scored the team's only run in the first inning on Will Russ' RBI triple. Bryson Lineberger (HBP) and William Ohmer (walk) also reached base.
Alex Wall (8 K, H) earned the win on the mound for the Marine Corps while Lineberger (4 K) took the loss.