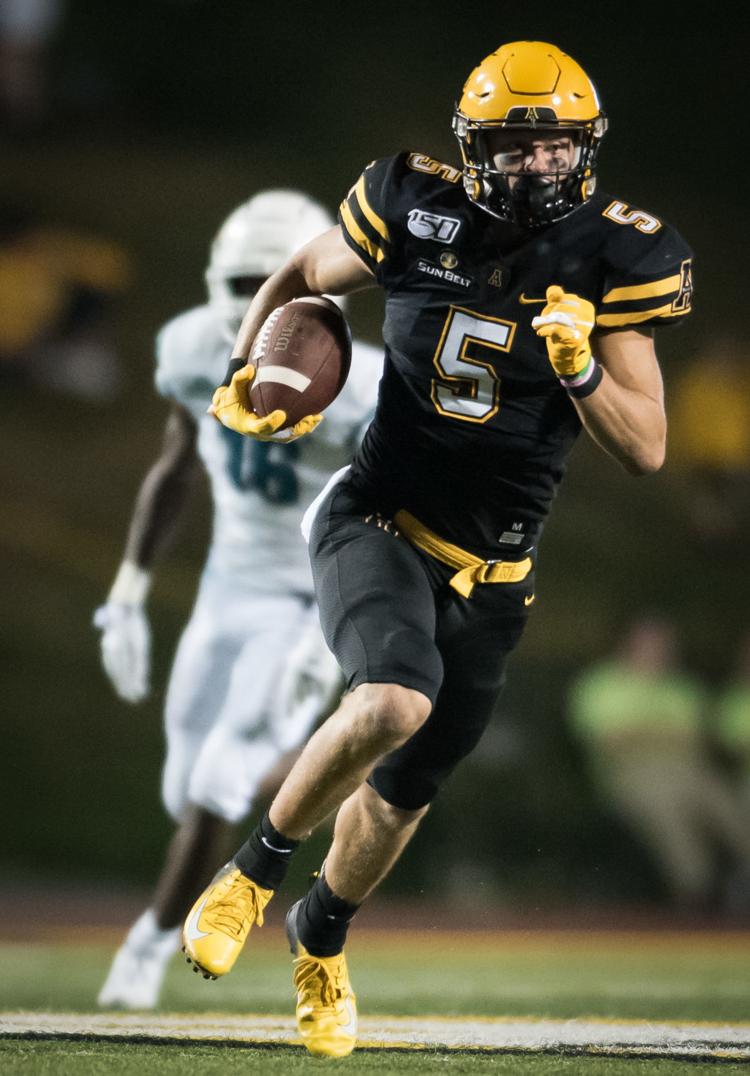 Appalachian State and Louisiana square off on national television Wednesday night.
The Mountaineers (4-0, 1-0 Sun Belt) travel to Louisiana (4-1, 1-0) for an 8 p.m. matchup on ESPN2. The game is a rematch of the two teams that played last year in the inaugural Sun Belt Conference championship game. The victor on Wednesday will gain an early advantage in the race to play host to the second installment of the title game in December.
Here are five things to know about the game against Louisiana:
Mountaineer perfection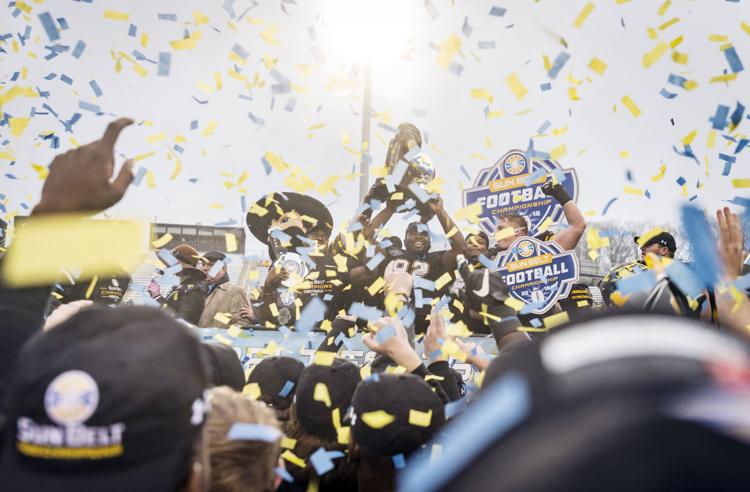 App State is a perfect 6-0 against Louisiana. The two programs have played every year since 2014, which was the Mountaineers' first in the Sun Belt Conference.
Up until last season, Appalachian had won each game by at least 19 points. The two met twice in 2018. First, App State notched a 27-17 win in the regular season. The Mountaineers then beat the Ragin' Cajuns, 30-19, in the inaugural Sun Belt title game.
This will be only the third time App State has played in Lafayette. The Mountaineers won their only away game this season, a 34-31 victory at North Carolina.
Ragin' runners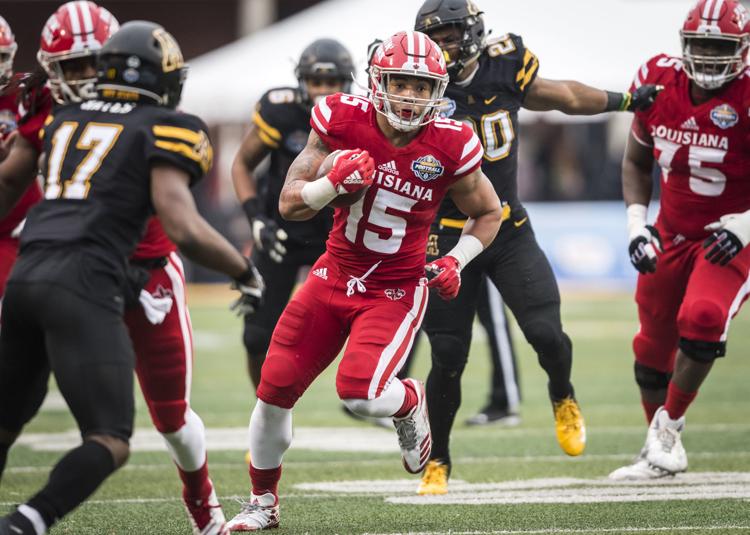 Louisiana has the nation's third-best rushing attack, wracking up an average of 314 rushing yards per game. It's a three-player effort of Trey Ragas (548 rushing yards), Elijah Mitchell (402) and Raymond Calais (273).
"They're a unique challenge for us because of all the multiplicity of what they do and the uniqueness of their formations," Coach Eli Drinkwitz said. "So we've got our hands full."
A little clarification is required there: UL ran for 407 yards against Liberty and 440 versus against FCS-level Texas Southern.
That said, Louisiana still opened conference play with a 37-24 win against Georgia Southern, scoring 13 points in the final quarter. The Ragin' Cajuns ran for 275 yards with two scores apiece by Mitchell and Ragas.
Keeping Zac Thomas upright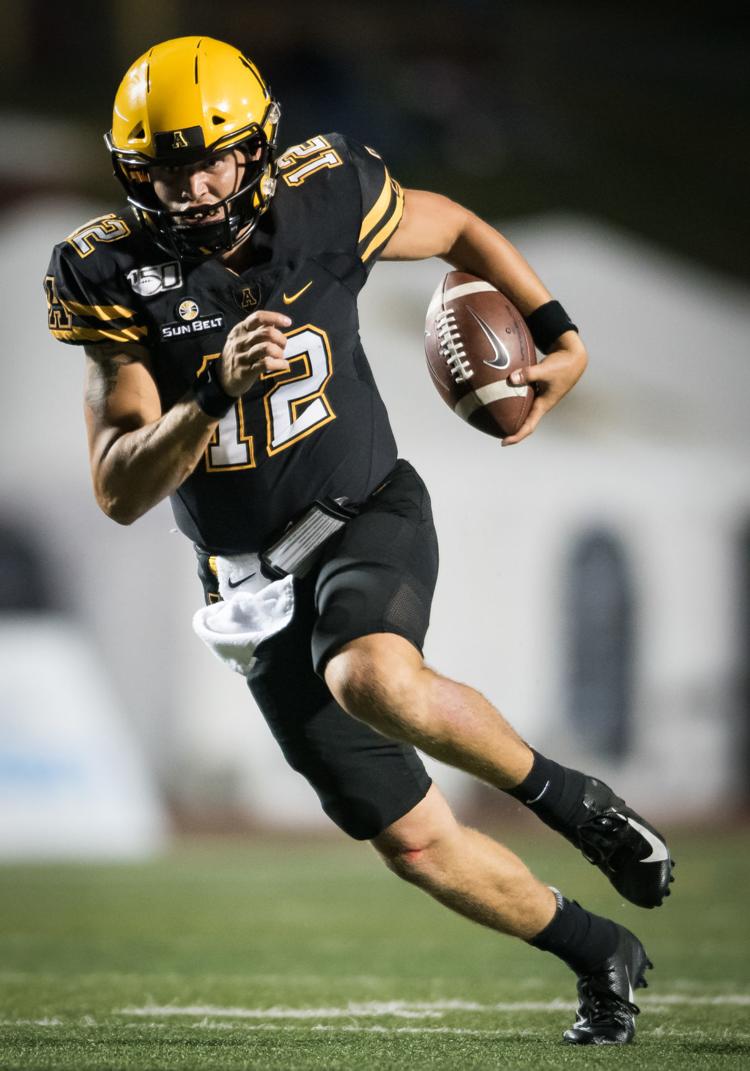 Drinkwitz has mentioned improving the offensive line's play over the last couple of weeks.
The group, which returned four starters from last year, has seen its sack total decrease in the last three games — from allowing three against Charlotte to two against UNC to just one versus Coastal Carolina.
But quarterback Zac Thomas has taken a few hits during this early part of the season, and center Noah Hannon said that needs to change.
"We've got to do a better job of eliminating mental mistakes, technical errors and stuff like that," Hannon said. "There's no doubt that we know what we're supposed to do, it's just executing it.
"There's no excuses for the times that Zac's been hit thus far, and we take responsibility for that — us, the tight ends, running backs and everybody that's involved for the protection of that play — and we've got to fix it."
Benefit of old game tape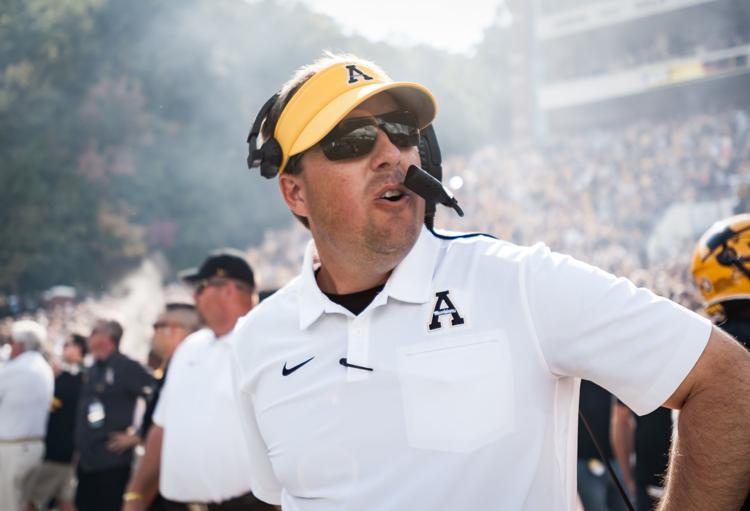 Guys like Hannon and nose tackle E.J. Scott said last week that the players won't spend time on last year's game tape. It's the stuff in 2019 that's important.
But for a first-year coach like Drinkwitz, the 2018 matchups give him at least a look at second-year UL coach Billy Napier and the way the Ragin' Cajuns have played under him and his staff.
"I think it's beneficial for us," Drinkwitz said. "We can go back and evaluate tape of all kinds of different scenarios. We're a new staff so there's really only four games of tape on us. But there's 14 plus five on them.
"... It's the same scheme, defensively and offensively, it's the same person calling on both sides of the ball, so yeah it's been beneficial and that's how we've used it."
Dad responsibilities
During App State's off week last week, the program got surprise addition: Drinkwitz and his wife, Lindsey, welcomed their fourth daughter to the family.
Drinkwitz said the balancing act of coach and dad can be difficult, but he works the best he can at creating balance.
"There's only so many hours in a day, so you've got to try to make sure everybody gets priority and everybody is counting on me to do a job," Drinkwitz said. "My wife is counting on me to be there, my girls are counting on me to be there for them, supporting them emotionally. And that's really my No. 1 job.
"And this football team is counting on me to be prepared and focused and make sure my mind is in the right place. I've heard the saying, 'Be here now,' and that's what I've tried to do. Just be where my feet are, wherever I am right at that moment, be in that moment and focus on that moment."