On a January night in which tornado watches lined part of the path from Clemson to Chapel Hill, the Tigers might have ripped apart what was left of the Tar Heels' season.
They definitely destroyed anything that was left of UNC's pride.
Clemson is now 1-59 versus UNC in Chapel Hill. Dating back to 1926, five years before Dean Smith was born, that win-loss record was 0-59 prior to Saturday.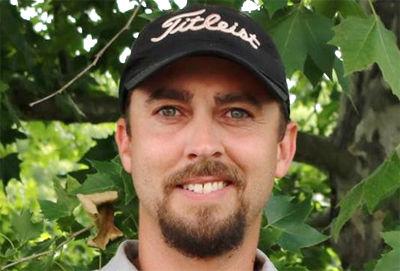 It seemed for a moment that Coach Smith, the building's namesake, had a hand in the rim to deny the unthinkable from happening during two Clemson free throws late in regulation, both of which rattled around but out with UNC up by one with 14 seconds left.
"The streak" appeared to be in still perilous but better shape when Brandon Robinson's career day was extended with two made free throws for a three-point margin late, but the Aamir Simms tying 3-pointer to follow was as inexplicable for Carolina to allow defensively as it was a dagger.
Overtime was irrelevant. Clemson had finally done it.
Judging by the waning moments of regulation, maybe the good news is Clemson didn't press the whole game.
Point is, there was no good news for Carolina after this third straight ACC loss, a meltdown from 10 up in the final 2 minutes after having led by about that margin most of the way. Instead, only questions remained.
The big one: How did this finally happen?
Least gifted team? Yes actually
Clemson has generally been pretty bad, and UNC has generally been good, of course accounting for much of the streak. But the 8-20 Heels beat Clemson at home. And at least a few very good Clemson teams had failed to break the run of failure.
To answer the question of how, let's examine something coach Roy Williams said recently. Amidst being stuck on 879 career wins in a tie with his idol and mentor, Smith — tying the mark with an ugly home win over Yale and failing to eclipse it during three home games against the projected middle to bottom of the ACC — Williams took to his Monday night radio show last week to call this team "the least gifted" he's ever coached.
Assuming we're excluding Owen High School and the UNC JVs, that would include two barely under-20 win teams his first years respectively at Kansas and Carolina and then the really notable one: a 17-loss NIT Carolina team 10 years ago.
Maybe 17 losses is still a hard sell when or if Cole Anthony returns. But is it true for now? The absolute least gifted? For comparison, here's a look at the 2009-10 roster's makeup versus this year's.
2009-10: Two top-10 recruits in their classes, four top-30s, seven(!) McDonald's All-Americans and six future NBA players, though most of those careers were very short.
This year: Two top-50 guys in their classes, that's it. Yes, both McDonald's All-Americans in Anthony and Armando Bacot, but both freshmen. And good luck finding more than one or two other players who'll see an NBA roster for even a game.
Even before the UNC Williams era, in 2001-02 (the year Carolina fans don't speak of), the 8-20 year, there were four McDonald's All-Americans. And two of them were seniors.
Two is in fact the fewest McDonald's All-Americans that UNC has ever had on a roster. The game started in 1977. This year's team ties just two others with only two: the 2017-18 team (Joel Berry, Theo Pinson) and the 2018-19 team (Coby White, Nassir Little). In those cases, both players were either seniors or good enough to be first-round picks after one year.
So yes. The simple answer is Roy's right. This dumpster fire isn't exactly because he can't coach. Give him a break on social media. (I'm talking to myself a bit here.)
Rather, it's because he couldn't recruit.
Timeline for recruiting dropoff
We're still not to the root of why UNC is so "least gifted."
Ok, back to the very beginning of this year's team. UNC's current roster was comprised basically starting in the summer of 2014. Kinda weird, seems like too long ago to be true in the one-and-done era. But that's when high school sophomores had finished their seasons and were being ranked as rising juniors by the top-100s and -150s and more heavily recruited by the long list of top college suitors.
Same time basically, June 2014. Rashad McCants. Paper classes. AFAM.
Recruiting hits rock bottom, at least by UNC standards.
The first class that was the result of the potential shadow of the NCAA and subject to negative recruiting from rivals was highlighted by Tony Bradley, a one and done. In the same class were offseason transfer Seventh Woods and Robinson, a current senior starter, who was ranked 60th by 247Sports in the class of 2016.
The next year, Jalek Felton didn't work out, starting a string of lost point guards, the centerpiece of a Williams-style team. Junior leading scorer Garrison Brooks was next-best for UNC in that class. He was No. 131.
Last year's class, the first that was back outside the NCAA threat which ended with UNC being cleared in October 2017, offered hope. But Coby White worked out so well he didn't make it to year two. Nassir Little was so athletic that even bad stats couldn't bring him back a second year. Sophomore starter Leaky Black, the only one who remains with the Heels, was ranked No. 71.
Then Anthony, a projected top-three NBA Draft pick, got hurt, and all three other UNC freshmen have missed significant time already too.
And THAT is the current Heels' roster at a glance.
Will Anthony come back soon? Maybe.
Will it matter for an 8-8 team (1-4 ACC) with a roster hinting on average and a coach with seemingly no more motivational tricks to try or plays to call?
To me, calling out the players that way was cheap and lazy. And Brooks' would-be tying 3 at the end of overtime wasn't exactly a thing out of the book of Dean late-game magic.
Any hope for next year?
So, is there hope on the horizon? Already a trending topic for Carolina now is 2020-21.
Three players ranked 21st or better, two of them 6-10 or up posts (Day'Ron Sharpe, Walker Kessler) and the other a point guard (Caleb Love) are on their way in.
UNC will lose Robinson, two grad transfers not much worth mentioning, Anthony and maybe Bacot.
Key returners should include Brooks, Black, Andrew Platek, Jeremiah Francis, Anthony Harris and Sterling Manley, and Carolina will pray not to have to use KJ Smith or Brandon Huffman much.
That leaves at least a top nine or so you can maybe say should be better and more balanced than this year's. But Roy will still be missing that wing guy he's  always had at UNC as Black, Harris and Platek aren't your Justin Jackson, Harrison Barnes, Wayne Ellington, Danny Green type.
If this year is an "F," don't expect next year to be more than an a "C-minus" or so, again by UNC standards.
Regardless of your opinion on whether UNC should have been punished and exactly how so by the NCAA, it's clear now that they were. Just not by the NCAA directly in the traditional sense. The case can hardly be made anymore that UNC got away with the AFAM case.
And regardless of your opinion of Carolina basketball, it's easy to see this isn't typical Carolina talent. 
The last of UNC's NCAA all-time record streaks, which at one time also included top-three ACC finishes (37), 20-win seasons (31) and Sweet 16s (13) — all of which started under Smith — is history.
And Williams, who has seemed uncomfortable with everything about passing Smith in wins, must now wait at least one more game, though who knows how many more at the current rate, to do so.
Maybe that's first-world problems. There are enough games left for the season to swing either way. 
Maybe this isn't yet as bad as it gets for 2019-20 Carolina though. 
News Herald sports editor Paul Schenkel can be reached at pschenkel@morganton.com or 828-432-8950.