A look back at some of the bigger anniversaries from Burke County sports in the spring months of 2000 … 20 years ago at this time:
(EDITOR'S NOTE: It was a big day for the East Burke High School sports community. Three Cavalier athletes and one coach had just won top honors in the Northwestern 4A Conference, EB was introducing Jay Murray as girls basketball head coach and then-senior guard Jerome Ramsey was signing with Mars Hill for boys hoops. Murray went on to coach 17 combined seasons at EB and then Draughn, winning 232 total games and a conference regular-season title at both schools. Ramsey has returned to the Cavs as their current boys coach, winning 78 games in seven years and being named league coach of the year twice, including this past winter. These articles all originally appeared in the May 19, 2000 edition of The News Herald. They have been edited.)
Brian, Jenny Knox earn top track honors
The East Burke Cavaliers' success during the spring sports season reached a climax this week as three athletes were selected as players of the year by the Northwestern 4A Conference coaches.
Amber Mecimore, Brian Knox and Jenny Knox were all honored as top players in each of their sports while East Burke soccer coach Brian Jillings and Freedom boys tennis coach Steve Corpening were named coaches of the year.
Mecimore, a senior forward, powered the EB girls soccer team to the second round of the state playoffs after helping the Cavaliers to the NWC title.
"It's exciting, and it's a great honor," Mecimore said. "I wasn't expecting it at all. There are so many girls that deserve it more than me."
Mecimore was always a threat to score on the field as she teamed with Katie Gravel as one of the most dangerous duos in the league. Mecimore said the Cavs' success as a team contributed to her award.
"As always, when your team's successful, your confidence is up," she said. "Our team has accomplished a lot."
Senior Brian Knox captured two individual conference titles at the NWC track and field championships and assisted in a third first-place finish in the 800-meter relay. Knox also placed second with his teammates in the 1600 relay and grabbed third in the 200.
"We really felt like Brian should win this award," said EB coach Robert Murray. "He lost very few times this year. I think it'll mean a lot to him."
Knox was denied a shot at the state championships after facing some tough competition at the Western Regional.
"Brian was fifth at the regional, and those that beat him finished one, two, four and five at the state meet," Murray added. "Brian's been so unselfish. He's never backed away from being part of the relay teams, and that probably hurt him (in his individual events). I think that says a lot for him though."
Jenny Knox didn't let being a freshman get in the way as she quickly made a name for herself on the track this past season. Following in the footsteps of older brother, Brian, Jenny dominated the sprint events at the NWC meet, winning both the 100 and 200. She also was part of the 400 relay that placed second.
"Now Jenny was a surprise," Murray added. "I was pleased to see the coaches believe Jenny was worthy of getting (the award). (At only 14 years of age), it just shows how much talent she has. I don't think you'll see many freshmen named most valuable. I can't think of anybody in any sport who has been named that as a freshman."
Jillings, a first-year coach, quickly earned the respect of other coaches around the league by getting his team to adapt to his techniques. Corpening earned the award in tennis after leading Freedom to a second-place NWC finish and postseason berth.
Jay Murray named girls hoops coach
The East Burke varsity girls basketball program went looking for stability in its new coach, but it didn't have to search far.
The Cavaliers made their choice official by tabbing Jay Murray to take over the reins of an unstable program that despite immense recent success has rambled through a pair of coaches in the last two seasons.
EB knew that Rick Ogle, who coached the Lady Cavs to an NWC co-regular season title and tournament title, was only going to coach the team one season after the sudden resignation of Barbara Helms last summer.
EB went into the selection process with the goal of making a hire that would last.
"We opened up the job two weeks after the season," EB athletic director Rob Bliss said. "We wanted to go out, look and hunt and see what we could find. We got some instant response from outside, but when we got all our ducks in a row, we decided we wanted stability.
"We wanted someone with knowledge, and Jay has that. We feel like he was the right choice."
Murray has been one of the solid foundations for basketball at EB for the last decade and a half while he served as an assistant coach for the boys team. This will be his first stint as head coach in the varsity level.
"I have been fortunate to work with some great coaches and have gathered from each one," said Murray, a 1988 Appalachian State grad. "… The expectations will be high with all the success we've had. … I look at it as I'm going to coach basketball. Whether they're male or female, I'm not going to do anything different."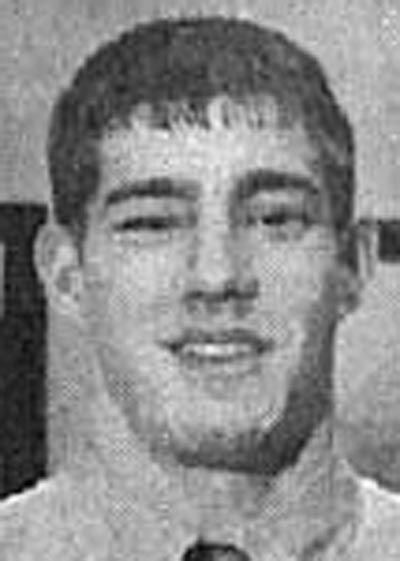 Jerome Ramsey signs with Mars Hill
Jerome Ramsey is preparing for a trip into the unknown and one that sounds like a journey out of this world.
Ramsey, a senior at East Burke, is set to take his skills on the basketball court to another level to Mars, that's Mars Hill College.
Ramsey signed a full scholarship to attend the small school nestled in the heart of the Blue Ridge Mountains. He sets his sights on a college career after quite a record-setting high school career with the Cavs.
"Ever since I knew I could go to college, it's been my dream — not just for me but for my family," Ramsey said.
The two-time all-conference player seemingly won award after award last season. Ramsey was named player of the year by the NWC 4A's coaches and tabbed tri-player of the year by the media.
"From a coaching standpoint, it's a big boost for our program," Bliss, EB's head coach, said of Ramsey's scholarship. "Here's an example of someone who has made it and not only on the basketball court. Jerome gave us outstanding leadership and was willing to put the team in front of himself. There are a number of games he put us on his back when we were struggling, but he also would look for open teammates."
Bliss said Ramsey was one of the biggest reasons his first season as Cavs coach was successful.
"Jerome had already established himself as the leader," Bliss said. "It certainly made it an easy transition for me."
Ramsey, who led EB to 16 wins and a playoff berth this past winter, said beating Freedom to win the NWC tournament title and snap a series skid dating back three seasons was among his favorite highlights.
"Not just winning the championship," Ramsey said, "but being able to beat Freedom."
Ramsey chose Mars Hill over offers from Wingate and Lenoir-Rhyne.