Last week, some families on Antioch Road didn't know where their next meal would come from, or where they would lay their heads at night.
But their luck changed when some community members stepped up to the plate and delivered on their promises to help them get back on their feet.
Flash flooding brought on by torrential downpours earlier this month left standing water in the camper homes. Some people lost everything they owned.
Shannon and Tim Freeman were two of those people. The severe flooding took everything they had.
The silver lining came on Tuesday at around 1:30 p.m. when a truck from South Carolina pulled into the community hauling a new camper for the Freemans.
"It's unbelievable," Shannon Freeman said. "Unbelievable. It's like a dream, it really is. I don't even know what to say because I feel like what have we even done to deserve it, you know? And it's just a huge blessing."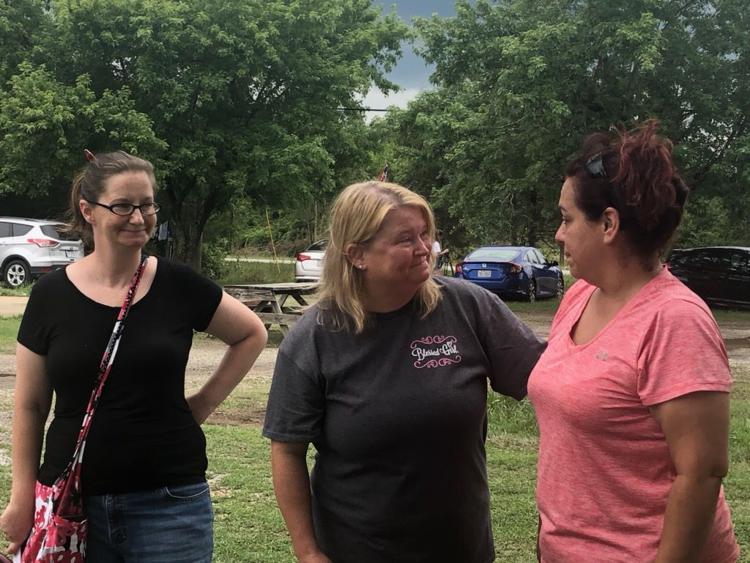 The Freemans' camper and the others that were set to be delivered Tuesday were donated by Camping World after Let's Act Burke County's Jason Seidel reached out on Twitter.
Seidel said Marcus Lemonis, Camping World's CEO, got in contact with him and offered to donate campers of similar makes and models to those affected by the flooding.
"He ended up plucking campers from his inventory and getting everything taken care of for us," Seidel said. "We're at a point where everything that's coming in is 16 to 20 years newer than everything [that was] in here."
When Shannon and her husband first saw their new camper, they were speechless.
"I'm so overwhelmed, I don't know what to say to be honest with you," Tim Freeman said. "All I know is God is good."
He said th at nobody had to do what they did, but they still came together to help how they could.
"It just goes to show you there's still some good people out there," Tim Freeman said.
Shannon said it shows how God works in people's lives.
"He worked through Jason for all of this, and it's unbelievable how he does work and how many people he has worked though," she said. "Only God can do that."
Lynn Tester was another community member who received a camper Tuesday. He had just moved to the community about two weeks before the flooding after spending a month renovating his camper with his brother.
Before that, he had been homeless for five months.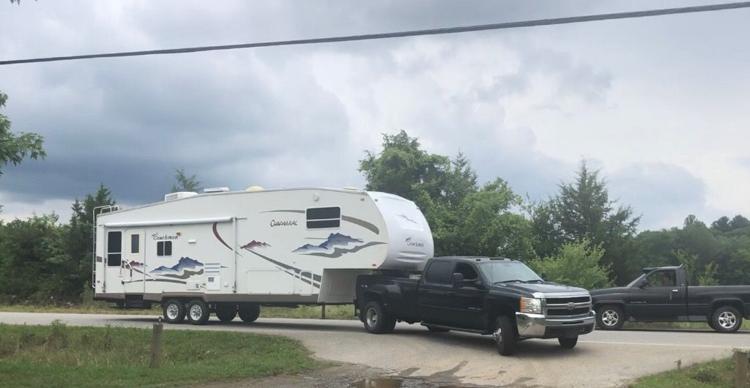 He had been lucky that some of his belongings weren't touched by the flood waters, as his camper was sitting on concrete blocks. That still didn't stop about 10 inches of water from seeping into his home.
"It's a big, dramatic change," Tester said.
Then on Tuesday, a truck came in hauling a 2007 model camper – one 30 years newer than the model Tester previously owned.
"It ain't hit home yet, I don't think," Tester said. "[When the camper arrived] I said 'man, I know that ain't mine.'"
Camping World wasn't the only group to step up to the plate. Seidel said meals were donated by local churches, Fatz Café, Chick-fil- A , Hardees and other restaurants, and Food Lion donated an SUV full of food and water.
Tester could only say thank you.
"That's all I can say, is thank you," Tester said. "You've made a big difference in my life."
Shannon Burkes, who also lost her belongings in the flooding, said it's all thanks to Jason Seidel.
"I want everybody to know that Jason Seidel is the reason that all of this has happened," Burkes said.
She said when Seidel first came to the community, she thought his truck was out of place.
"I feel like I'm going to have more than I've ever had in my whole life," Burkes said.
Going through her belongings the last few weeks has been rough, Burkes said.
"I lost everything," Burkes said. "Things that I can't ever replace but I'm alive."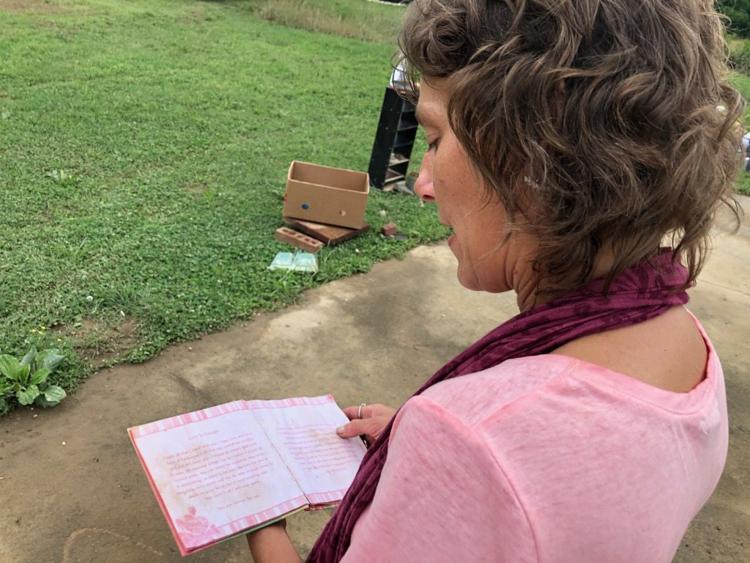 While Burkes said she was "already rich with God," everyone who has helped their community has been a blessing.
"I want to tell them thank you from the bottom of my heart," Burkes said. "I know when you do good, good comes back tenfold and I know they're going to have a happy life."
Supporting community members who are down on their luck isn't just a nice thing to do, Seidel said.
"It has to be done," Seidel said. "We're finding out that municipalities and agencies that aren't capable sometimes because of different red tape, timing, locations, so we can kind of fill that void … nobody in our community would do without if there was just awareness so that regular folks could just jump in and help regular folks."
Robb Sawyer, who also works with Let's Act Burke County, said one of the problems is that people have gotten passive.
"It's seeing something [like] people throwing trash on the ground … and saying, 'oh, don't worry, they pay someone to pick that up,'" Sawyer said.
In a more dire situation, like if someone witnessed a car crash, Sawyer says people likely wouldn't keep driving.
"In reality, even if you don't have any skills, you can go out there and stand with that person and you're like, 'hey man, I'm here,' if nothing else," Sawyer said. "You just sit there and stand with that person that's been hit by a car like, 'I'm with you, I'm standing beside you,' at the very least," Sawyer said.
GoFundMe fundraisers can be helpful in some situations, but Burkes was worried that someone had tried to take advantage of this experience.
She told The News Herald that someone had started a GoFundMe fundraiser in her name, but that she didn't know anything about it.
"I don't want it being put in there that I have anything to do with greed, because that's what that would be called, is greed," Burkes said. "I don't need anything else. I've been given more than I think I even deserve."
She said she wasn't sure if the fundraiser was started as a joke that went too far, but she wasn't interested in that kind of help.
"I just need prayers because God's got me," Burkes said.
Anyone interested in helping with the Let's Act movement can find any of the Let's Act Army chapters on Facebook, or by emailing service@letsactarmy.com.
Chrissy Murphy is a staff writer and can be reached at cmurphy@morganton.com or at 828-432-8941. Follow @cmurphyMNH on Twitter.